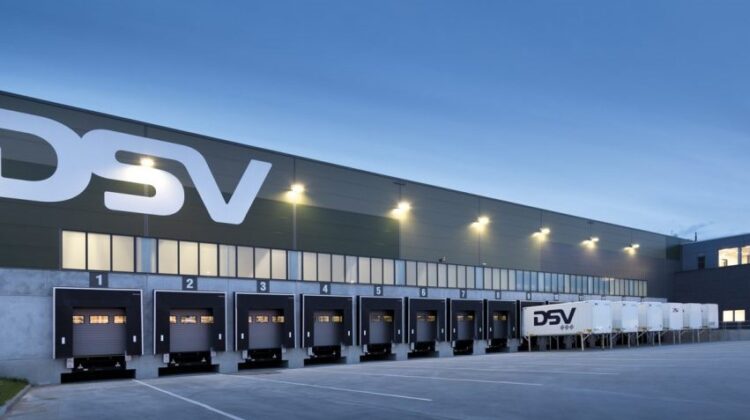 Pandemic forces shipper focus on supply continuity : DSV
NEW YORK : Building supply chains more resistant to shocks like COVID-19 requires a "blended" approach by shippers to localized and global sourcing, according to a report from third-party logistics (3PL) provider DSV and the PARC Institute of Manufacturing, Logistics and Inventory at Cardiff University.
The report, Global or Local? Insights from 10 companies into the long-term impact of COVID-19 on global supply chains, also found that COVID-19 has had a deeper impact on strategic supply chain thinking than previous disruptions, which have tended to be more regionalized. Released in mid-June, the report was based on interviews with senior management at 10 global companies in the telecom, medical, electronics, and technology industries.
Authored by Aris Syntetos and Dan Eyers of the PARC Institute, along with members of DSV's Logistics Manufacturing Services team, the report emphasized that "unlike other disasters, COVID-19 is geographically unconstrained and attacks all three pillars of sustainability [economic, societal, environmental] simultaneously."
"Unsurprisingly, we find that there is no one magic answer, no single approach that works across every supply chain," the report said. "We find supply chain managers are placing emphasis on blended strategies to ensure some of the economic benefits of global sourcing are not compromised."
The authors noted "strong enthusiasm" for moving from a strategy of having a single source to multiple sources to spread sourcing risk over multiple suppliers.
Acceleration of decade-long trend
Mike Wilson, Executive Vice President of global logistics manufacturing services at DSV, told JOC.com that the research findings jibed with a trend that has been building the past decade, one where companies have been rethinking the lengths and vulnerabilities of their supply chains.
"We've done a lot of research over the last six to seven years with the PARC Institute, and what we were seeing was a gradual transformation in supply chains," he said. "Thirty years ago, the world had become global, our customers' propensity for outsourcing grew, and the 3PL industry grew on the back of that. What we started to see in 2010 was that supply chains were starting to be questioned, whether you're talking about on-shoring, near-shoring, or re-shoring."
That rethinking was driven by rising national protectionism, a slew of natural disasters, and growing carbon footprint reduction mandates, he said. Then COVID-19 hit and seemed to accelerate the need to prioritize what Wilson called "continuity of supply."
"We asked the question of how COVID has impacted this trend," Wilson said. "Rather than just having assumptions, we wanted to prove those assumptions."
Wilson and Syntetos told JOC.com that virtually every company examined in the report described an intent to move to a blended supply chain, with a focus on localizing where possible, but with the acknowledgement that some long, global supply chains are set up that way for a reason.
"The research does highlight localization of production," Syntetos told JOC.com. "But supply chain managers are championing a blending, with local globalization or regionalization. We do have evidence of that now. The opinions were confirmed across the industries we examined."
Wilson said one outcome of COVID-19 is that it has taken supply chain "to the top of the agenda" for most companies, a dynamic that multiple shippers have voiced to JOC.com in recent weeks.
"The vast majority of companies we spoke with are focused on continuity of supply," Wilson said. "They still have to be efficient and optimized. But they have to maintain continuity of supply in the most efficient way, and that brings it back full circle to the global versus local question. There's also the groundswell around sustainability. The supply chain we've grown up with from '90s is an elongated, disposable supply chain. If they move to a local supply chain, it's shorter, more flexible, and circular in nature."
Growth in e-commerce during the pandemic has created a focus on placing inventory closer to the consumer, driven by speed to market, he said. And that also impacts decisions on sourcing globally or locally, becasue inventory that is local creates shorter times to market.
Another element uncovered in the report is the impact of inventory and returns on global versus local sourcing decisions, Syntetos said.
"Companies will have to factor in reverse loops, whatever happens in the future," he said. "Decisions that will be made will factor in that some things will have to come back."
Source : joc.com