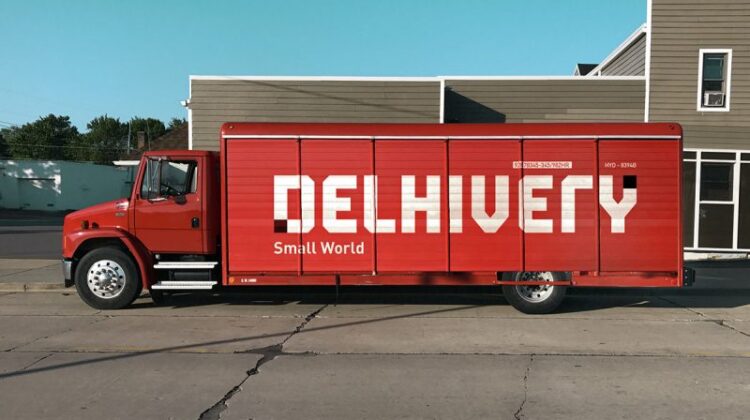 Delhivery Q4 results : Loss widens to Rs 159 crore as revenue falls for 2nd quarter
HYDERABAD : Delhivery's net loss widened to Rs 159 crore in the fourth quarter ended March 2023, as the logistics company's revenue dropped for the second straight quarter amid a slowdown in e-commerce.
Delhivery reported an operating income of Rs 1,859.6 crore for the quarter ended March 31, 2023, 10 percent lower than Rs 2,017 crore in the same period last year, the company's filings with the BSE showed. The logistics company had a net loss of Rs 119.8 crore in the fourth quarter of FY22 (2021-22).
The company's revenue has now declined for two consecutive quarters. In the December quarter, the logistics company's revenue had dropped 8.5 percent from a year earlier.
For the full year FY23 (2022-23), Delhivery reported a five percent growth in operating revenue. The logistics unicorn clocked revenue of Rs 7,225 crore in FY23 against Rs 6,882 crore a year ago. The company's net loss, however, was little changed at Rs 1,007 crore for FY23 from Rs 1,011 crore in FY22.
Delhivery reporting a decline in revenue for two straight quarters and a modest growth for the full year, indicates the slowdown in e-commerce segment after two straight years of hypergrowth. The pace of year-over-year growth slowed to 22 percent in FY23 against 44 percent in FY21 (2020-21) and 36 percent in FY22, Moneycontrol reported citing a report by Redseer.
Adjusted EBITDA margin improved to 0.3% in Q4FY23, a 397 bps increase v/s -3.7% in Q3 FY23 and incremental Gross Margin in the core Express Parcel and PTL businesses continued to be above 50%. This margin improvement was driven by a combination of factors including continued improvement in network capacity utilisation, technology-driven cost optimization in fleet operations and improvement in revenue and margin quality across customer segments.
The company has also opened up its internal and third-party demand to brokers and fleet owners through its Full Truckload Exchange (Orion) leading to pricing benefits in long-haul and short-haul trucking through competitive bidding and greater vehicle utilization for its partners.
The company has also reported growth in Express Parcel volumes by 10 million shipments QoQ to 180 million shipments in Q4 FY23 from 170 million shipments in Q3 FY23 despite Q3 being a seasonally strong quarter with festive sales.