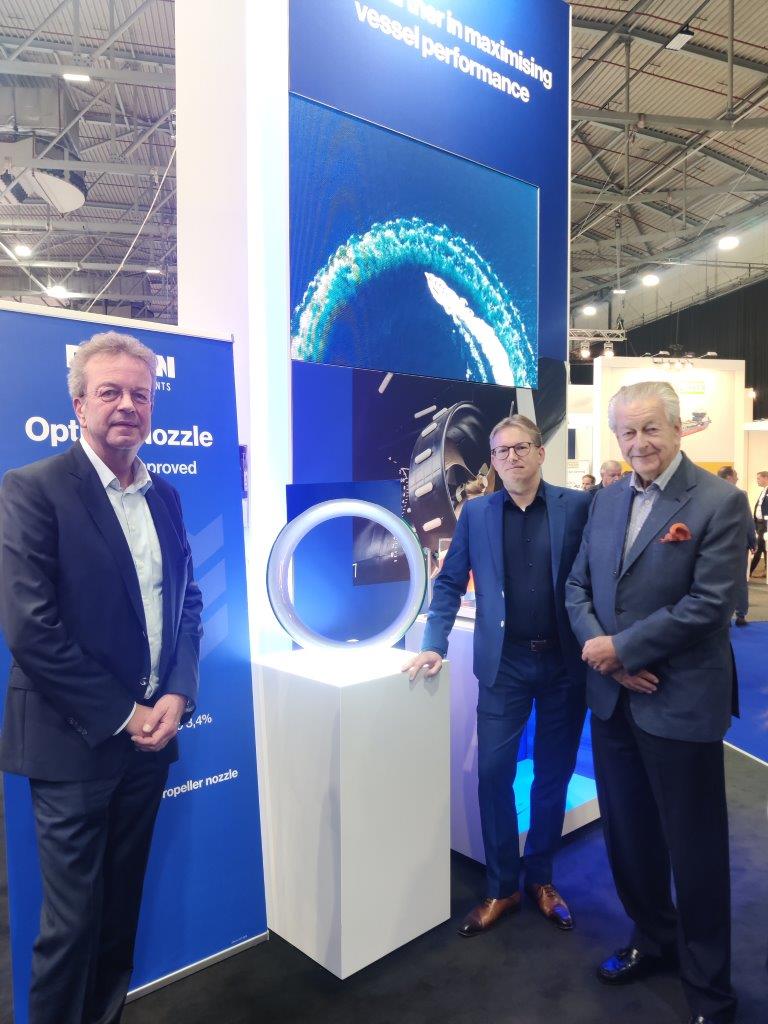 DMC presents completely redesigned Optima nozzle at Europort 2023
ROTTERDAM : Rudder and steering systems specialist DMC launched the new and improved Optima nozzle at Europort 2023 in Rotterdam last Thursday. The original Optima was introduced in 1998 and quickly developed into the standard nozzle in various markets. It is one of the best-running nozzles for pushers and tugs, icebreakers, dredgers, coasters, fishing vessels and workboats. In inland navigation, it is even the best-selling nozzle of all time. Thousands of vessels sail with this 'thrust enhancer'. After 25 years, and a year of research using state-of-the-art technology, DMC has now come up with an improved design and has started production.
In-house and independent research
Kees Oevermans, Technical Sales Manager at DMC conducted the research. "Using Computational Fluid Dynamics (CFD), we systematically examined and modified the profile shape and performed several simulations. This provided many useful insights. However, to be sure, we had the results validated by an independent CFD party. Then we were also able to work in practice with the correct, exact values. As a result of the independent study, the updated Optima came out on top."
Results
The 3 main results for shipowners and ship management companies are that the updated Optima generates more forward and backward thrust than its predecessor, resulting in lower fuel consumption, produces less vibration and less noise.
Oevermans: "The updated Optima nozzle delivers up to 1.8% more direct thrust. But it doesn't stop there. You can think of a ship's nozzle and propeller as one, interdependent system. When you design a system based on that idea, instead of two separate systems, we can optimise propulsion even further to as much as 3.4% more thrust."
DMC engaged Computational Fluid Dynamics (CFD) for the independent benchmark. Oevermans: "In the past, you could basically only test in a drag tank. With the current software, however, we can accurately visualise pressure distributions and flowlines and make concrete improvements that are directly related to the changes that ship designs have undergone in the recent past. Naturally, we would like to maintain our position as the world market leader in nozzles. With these improvements, we think we have now secured this."
Easy to replace or refit
Ship owners who already have an Optima nozzle need not worry: existing vessel designs needn't be modified. The new profile fits seamlessly into the current construction. There are also two versions: the DMC Optima 04 and 05. The difference is in the length of the nozzle: the Optima 05 has a length of 50% of the propeller diameter, while the Optima 04 comes at 40%. After installation, the increased thrust of the propeller can be used to sail faster, save fuel and thus reduce CO2 emissions.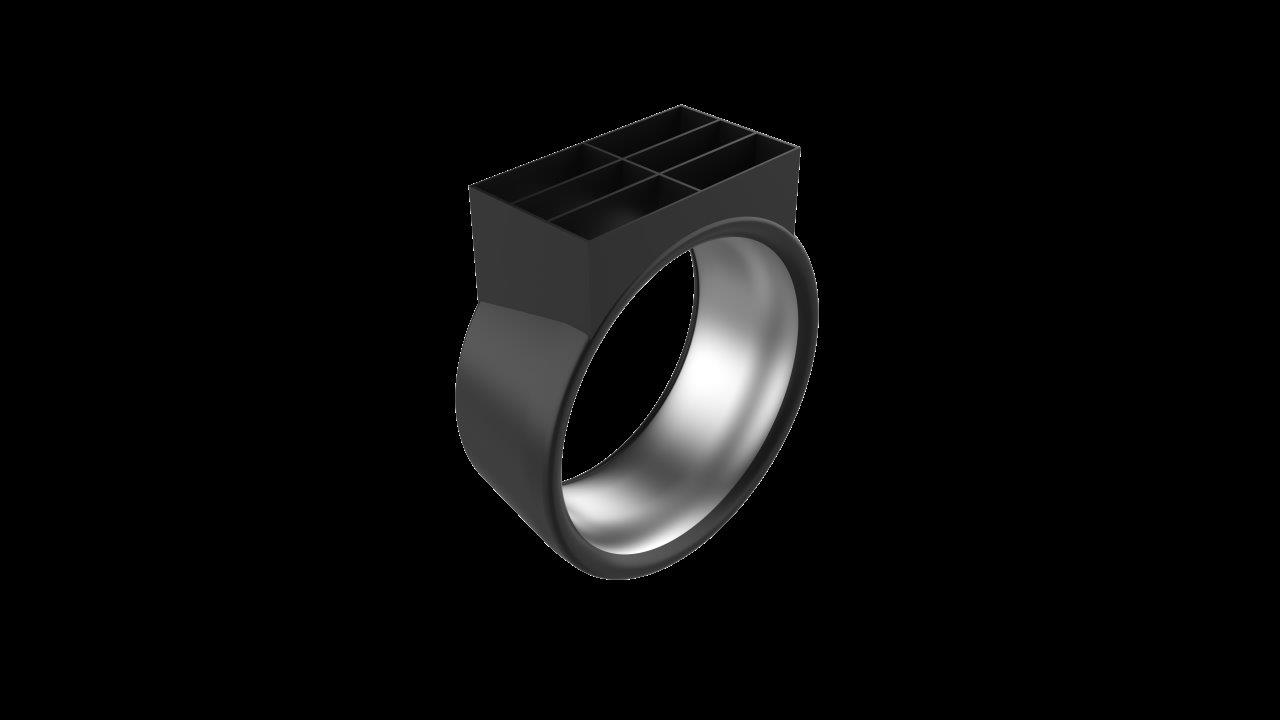 About Damen Marine Components
Damen Marine Components (DMC) designs and manufactures a range of premium systems that are vital for the propulsion, manoeuvring and performance of vessels engaged in all types of maritime activity. These include short sea, deep sea, offshore, ocean-going, inland waterways and naval vessels, and superyachts. Our primary products are nozzles, winches, controls and steering and rudder systems. The last two categories are sold under the Van der Velden trademark.
DMC offers an exclusive worldwide 24/7 service network. With a variety of professional services and a worldwide network Damen Marine Components keeps your manoeuvring system in excellent condition. Member of the Damen Shipyards Group.