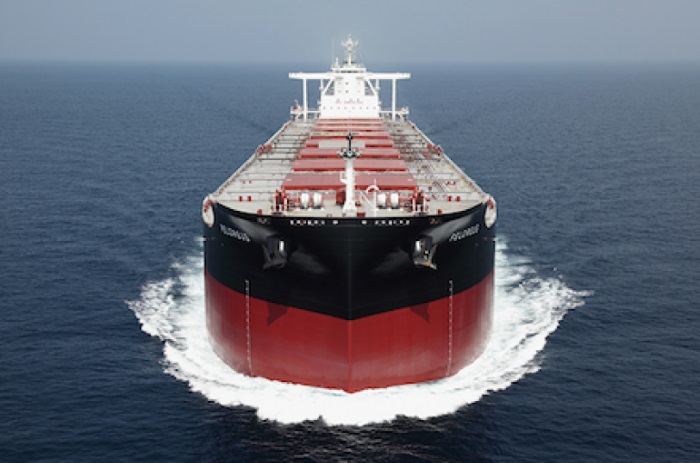 Dry Bulk Market – Positive Momentum in all Classes : Baltic Exchange
LONDON : The week began with an encouraging start in the Pacific market, marked by positive sentiment and a notable increase in volume with several tenders and operator-controlled cargoes, leading to a market increase of approximately 90 cents on C5.
Capesize
In the Atlantic, positive momentum continued, with rising bids and a scarcity of offers. Tuesday saw a bustling day in the Pacific, with all three major players actively engaging in trading, leading to further price increases on C5 and robust fixtures. However, as the week progressed, market activity in the Pacific gradually declined, resulting in a regression of freight rates and a softening of conditions. The North Atlantic remained tight with limited activity and unfixed cargoes. Thursday marked a return to positive sentiment in the Pacific, with increased market activity and rising freight levels. The Atlantic region also showed positive indicators, with higher bids and a widening gap between offers. Overall, it was a week of fluctuations with strong starts, dips, and rebounds in both the Pacific and Atlantic markets, with the North Atlantic remaining tight.
Panamax
The week returned a strange feel for the Panamax market. Underlying factors in the North Atlantic suggested the gains seen would be more significant but failed to materialise as much as anticipated by some. Elsewhere, rates mostly ticked up on the back of reasonable demand versus a balanced tonnage count. The Continent/West Med tonnage profile appeared tight all week, with solid demand ex NC South America/US Gulf and US East Coast rates gained all week, with an 82,000-dwt delivery Continent agreeing a rate of $27,000 for a trip via US East Coast to India. Asia returned a mixed bag, decent activity in the south, with sound coal demand ex Indonesia and Australia, whilst the north appeared slightly slower, with the headline being an 82,000-dwt delivery China achieving $13,500 for an Australian round trip redelivery South China. Limited period activity but reports emerged of an 82,000-dwt delivery China achieving $13,000 basis 5/7 months trading.
Ultramax/Supramax
Whilst positive sentiment returned to some areas it was a rather uneventful week for the sector. In the Atlantic, many players were away from their desks for Eisbein. Having said that, positive momentum was seen from the US Gulf with strong demand for both fronthaul and trans-Atlantic cargo. From the South Atlantic, limited fresh enquiry was seen, although with the demand from the US Gulf rates remained rather passive from here. A slight change in direction as the week progressed in Asia, which saw a slight tightening of prompt tonnage with better levels of fresh enquiry. Appetite for period cover remained rather slow. In the Atlantic, a 61,000-dwt was heard fixed delivery US Gulf for a petcoke run to India at $38,500. From Asia, a 62,000-dwt fixed basis delivery Vietnam trip via Vietnam redelivery China at $13,000. The Indian Ocean remained rather subdued, with a 56,000-dwt fixing delivery Salalah trip to West Coast India at $9,000.
Handysize
Negativity continued across most of the handy sector this week with continued lack of fresh enquiry and growing tonnage lists, combined with various shipping events, contributing to the lack of visible activity. The US Gulf and US East Coast remained the sole region of positivity, although information was limited. In the South Atlantic, a 32,000-dwt was fixed for a trip from Santos to WC India with a cargo of sugar at $13,500 and a 37,000-dwt fixed from Sepetiba to NC South America at $13,250. On the Continent a 35,000-dwt was linked to fixing from Hamburg via Rouen to Morrocco at $13,000. In Asia, activity was also muted with a 38,000-dwt fixing from Singapore via Australia to Japan at a rate between $6,500 and $7,850, whilst a 37,000-dwt fixed from Samalaju via Bunbury to Japan at $7,000. Whilst a 37,000-dwt was rumoured to have been placed on subjects for a trip from Bangsapan for an Australia round trip in the low $6,000s.