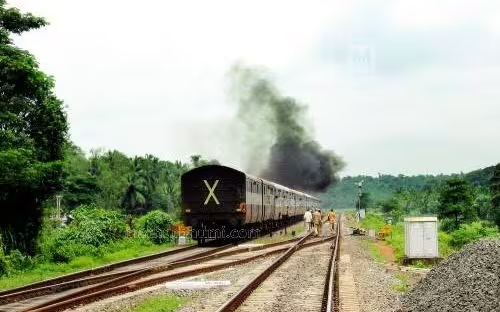 Doubling of tracks expected to boost goods carriage in Kochi-Vizhinjam Route
KOCHI : According to a committee of the PM Gati Shakti, travel and goods carriage from Kochi to Vizhinjam will pick up pace with the completion of doubling of tracks in the Thuravoor-Ernakulam section. The network planning group of Gati Shakti has sanctioned Rs 1,262.14 crore for doubling the 45.86 km-long-stretch between Thuravoor-Ambalapuzha.
The doubling of tracks will help passenger trains save time. The project will have a positive impact on the coir exports and the tourism sector, the committee observed. At present, an additional 30 per cent pressure is exerted on the railway tracks across Kerala by the freight carriers. The issue is expected to be sorted with the doubling of tracks. As per the planning group, the project is also likely to aid the national waterway terminal in Kollam.
At present, giant mother ships which are capable of carrying over 20,000 containers reach Colombo port. The containers are transported from Kochi port to Colombo in smaller ships. However, when the mother ships arrive at Vizhinjam, containers can be taken to the port from Kochi via railways if the doubling of tracks are done. Under PM Gati Shakti, 112 projects have been sanctioned so far at an overall budget of Rs 11.53 lakh crore. A meeting of the planning group was convened recently to discuss six of these projects, including the one for doubling the tracks in Thuravoor-Ernakulam section.