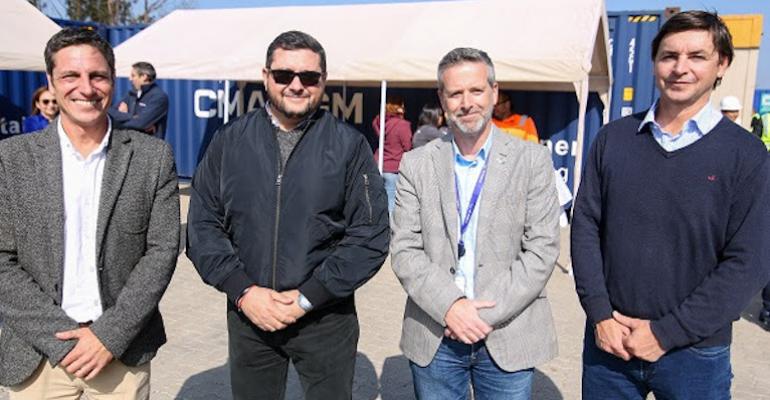 DP World and CMA CGM form joint venture to operate Chile Container Depot
SAN ANTONIO : DP World and CMA CGM have created a new company Chile Inland Services (CIS), a joint venture to operate a container depot and bonded storage facility 10 km from the Port of San Antonio.
In April, CIS began its first phase of operations, consisting of a five-hectare facility providing maintenance, repair, and specialised refrigeration services for maritime containers.
By the end of 2023, CIS services will expand to 11 hectares and will include additional container storage space, a secure customs area for full container storage and a bonded warehouse for cargo consolidation and deconsolidation.
"We are pleased to officially open Chile Inland Services. This investment represents an important milestone for us as we continue to develop smart logistics solutions for our customers. Our goal is to develop integrated logistics services in key locations, making it easier for Chilean companies to move their goods through the Port of San Antonio," said Curtis Dorion, CEO of DP World Chile.
Efrain Osorio, General Manager of CMA CGM for Chile, Peru, and Bolivia, said that "our strategic participation with DP World in CIS seeks to differentiate us in the market, raise the level of service by taking what we do at sea and in ports to specialised logistics services on land, and offer our customers a preferential service throughout the country. Chile continues to grow in exports and cargoes are becoming more and more sophisticated".