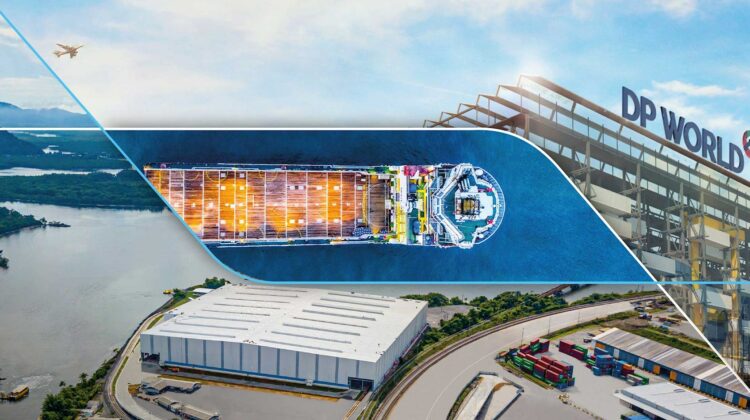 DP World near deal to build Bangladesh's largest rail ICD

---
DUBAI : Talks between UAE-based DP World and the government of Bangladesh are advancing regarding the construction of Bangladesh's largest rail container depot in Gazipur district, close to the capital city of Dhaka.
Last year DP World had expressed interest to invest US$1 billion in Bangladesh's logistics sector including the Bay Terminal in Chittagong.
The new inland container depot (ICD) will be built on more than 240,000m² of land near Dhirashram railway station in Gazipur where around US$300 million will be needed for its construction.
The new rail ICD will help increase the container transportation capacity by train to and from Chittagong and Dhaka and elsewhere.
Presently there is a rail ICD in Dhaka's Kamalapur railway station inside the capital city which has a handling capacity of 90,000TEU while the new one will have a capacity of 354,000TEU.
Once the new ICD is built in Dhirashram, the Kamalapur ICD will be shifted there. Gazipur is the country's largest garment production hub from where mainly the cargoes are directly transported to the Chittagong sea port for making shipment.
For this transportation, shippers are mainly dependent on trucks and covered vans, and a portion is also carried by train from Kamalapur ICD. In Bangladesh, shippers are frequently forced to pay twice or thrice compared to the normal truck rent, especially ahead of any large events, for example, Eid-related holidays.
Once the new depot is built, trains will be the main mode of transportation of apparel goods and raw materials to and from the garment district.
Abul Kalam Azad, a garment factory owner at capital's Tongi area said freight train is the prime mode of inland transports of containers worldwide. "The new depot will help us to carry cargoes to and from the Chittagong port and the factories at lower cost the trucks and covered vans," he noted.
Officials said the Prime Minister's office a few months back decided that the new ICD should be built on Public Private Partnership (PPP) method and DP World will be given the task.
Abul Bashar, director general of Bangladesh's PPP Authority, said the Dubai-headquartered logistics company is interested to invest in Bangladesh's logistics sector and when it was proposed to invest in ICD, the company sought some documents in this regard.
The authority is now preparing a request for proposal (RFP), a generic document which will be supplied to DP World and also other interested parties for making a decision on their parts, according to Bashar.
"A feasibility study has already been conducted on the proposed new ICD while the bid documents and PPP contracts are under preparation," said Bashar, who went on to add that a financial model for the project alongside the 'value for money analysis' is also under preparation.
Source : DP World
---