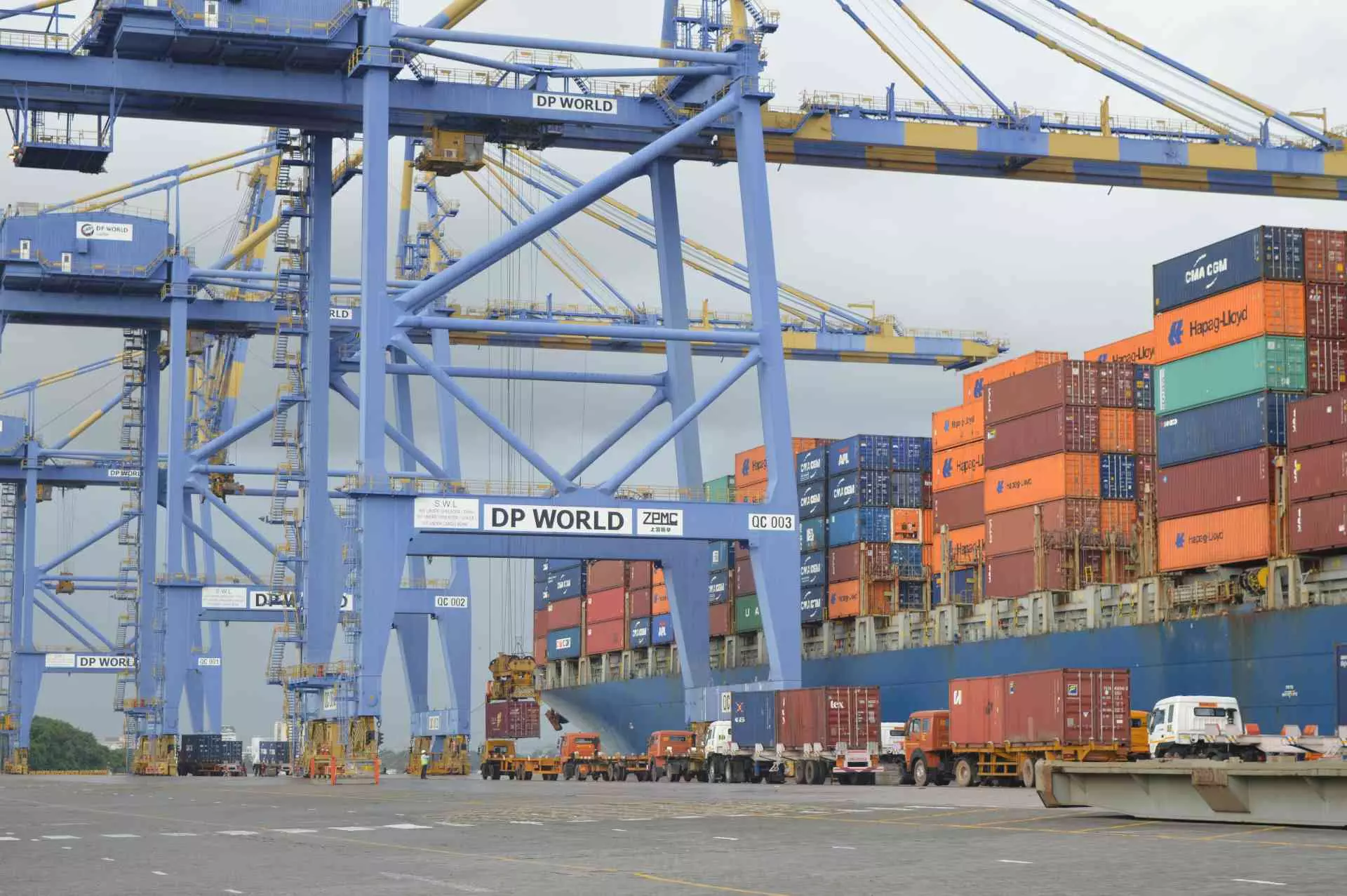 DP World's Vallarpadam Terminal suffers volume setbacks
KOCHI : In a major blow to its growth ambitions, DP World's flagship Vallarpadam Terminal in Cochin Port, suffered significant traffic declines in the fiscal year 2022-23 that ended on 31 March, according to new data obtained.
Transhipment loads fell more than 30%, while overall box throughput dropped about 5%, year-over-year.
By volume, DP World Cochin handled 104,666 TEUs of transhipment cargo, versus 156,159 TEUs in fiscal 2021-22. Its total volume stood at 695,230 TEUs, down from 735,577 TEUs, data shows.
The fact that there had been incremental ad-hoc port call gains due to recent disruptions at Sri Lanka's Colombo Port makes this growth setback even more concerning for stakeholders.
To take advantage of the trade bottlenecks at Colombo, Cochin Port Trust and DP World Cochin also worked hand-in-hand to attract more mainline calls by offering deep discounts on marine dues and other volume-linked tariff package deals.
Some early positive signs have also surfaced in recent months.
The opening of a weekly regional service by MSC, named "the Malabar," connecting Cochin to the Middle East, is one such example.
The service began with the vessel MSC Krittika docking at Cochin on 6 April. The port rotation is Cochin, Mundra, Karachi, Jebel Ali, Abu Dhabi, Kuwait (Shuwaikh Port), Qatar (Hamad Port) and Colombo.
"This will create a faster, stable, and reliable service for the traders across the India-Middle East corridor and leverage the strong partnerships between the two regions for boosting economic growth," DP World Cochin said in a statement.
According to Praveen Joseph, CEO of DP World Cochin, "The terminal is committed to expanding trade routes through more direct services and are focused on continuously improving our operations to serve our customers better."
Joseph further noted, "The newly launched Malabar service by our valued customer MSC, will play an integral role in strengthening the bilateral trade between India and the Middle East countries."
He went on to explain, "In addition, this service will enable Indian exporters to have deeper and wider access to the markets in the Middle East region."
The growth of Vallarpadam is critical for India's efforts to wrest back domestic cargo transhipped over other hubs in the region, with Colombo leading that trade.
With the transhipment business continuing to struggle, a Phase II capacity expansion programme for Vallarpadam remains in limbo. The terminal, under Phase I development, began operations in 2011 with a designed capacity of 1 million TEUs annually.