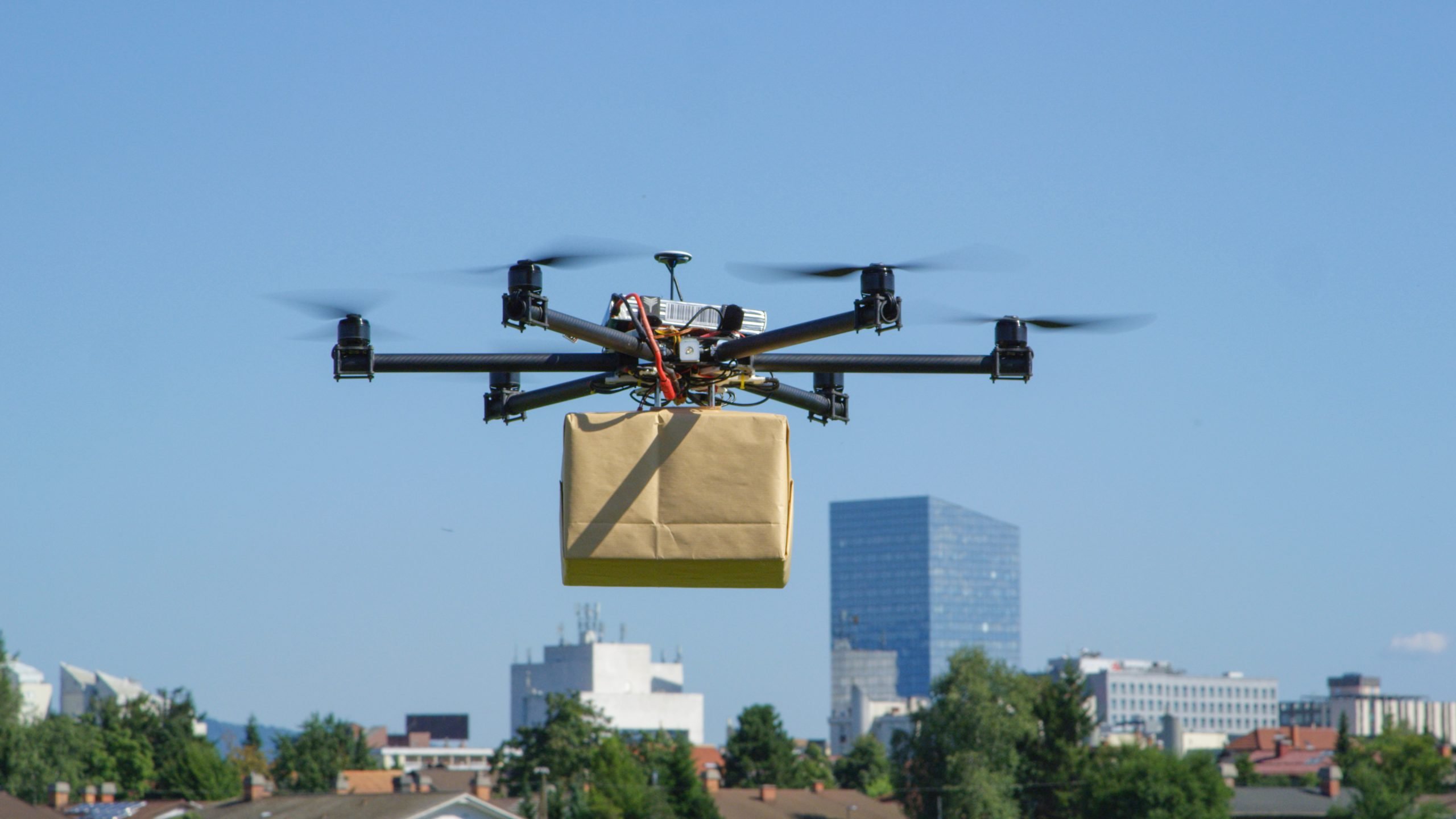 Drone deliveries in India poised for a big leap
NEW DELHI : A couple of days before the New Year, an unidentified flying object crash-landed on the tracks of Delhi Metro's Magenta Line. Blood was spilled; it was a drone that belonged to a Noida-based pharmaceuticals company, carrying a box filled with vials of blood.
It's a sign that a technology that seemed to belong in the pages of sci-fi only a few years back has entered India's streets and skies. In fact, with nearly 10 times faster delivery and an equally larger area coverage, drones are rapidly becoming a common sight in Telangana, Himachal Pradesh, Uttarakhand, Arunachal Pradesh, Meghalaya, and other states.
In September 2021, Telangana became the first state in India to use the drone technology to quickly deliver approved medicines to far-flung rural areas and vulnerable communities. This was under the "Medicine from the Sky" project, which used Beyond Visual Line of Sight (BVLoS) flights.
The Arunachal Pradesh government, in partnership with Bengaluru-based Redwing Labs, which manufactures and operates drone logistics systems, also launched a fully functional health care drone network in East Kameng last August. Similarly, the Meghalaya government launched a drone delivery hub and network in November with the help of TechEagle, a drone tech start-up.
In December 2022 online medicine delivery firm, Tata 1mg, also introduced a drone delivery service in Dehradun, and plans to expand the network to other cities of Uttarakhand, including Haridwar, Mussoorie, and Rishikesh.
Besides Tata 1mg, several drone start-ups like TechEagle, Redwing Labs and Skye Air Mobility, a Delhi-based drone delivery logistics firm, are at the forefront of building dedicated drone delivery networks.
These networks work on a hub-and-spoke model, where the delivery hub, like the one in Meghalaya, acts as a centre for storing and sorting packages, as well as maintenance, command, and control of drones. There are delivery locations or collection points in a particular radius of the hub — the spokes. The Meghalaya hub, in Phase 1, runs on 25 such spokes in a radius of 50km.
Kundan Madireddy, the lead for partnerships at Redwing Labs, says, "The entire growth of the drone delivery ecosystem took place in the past 16 months, since the ecosystem was deregulated by the ministry of civil aviation in August 2022 via the new Drone Rules 2021. More than 15 states in India have conducted drone demonstrations and technical feasibility pilots since then."
So far, growth has been focused in rural and semi-urban locations owing to the ease of green zone regulations, Madireddy adds. "Large parts of urban India are in the red and yellow zones in regard to executing projects, and thus require extensive government permissions. More than 80 per cent of India is in the green zone — largely in rural and semi-urban areas."
However, a deeper penetration into urban centres will be challenging. Arun Nagarajan, partner for tech consulting at EY, points to three major challenges: integration of hardware and technologies, availability of drone infrastructure, and driving investments in the area.
The drone delivery ecosystem consists of multiple hardware and software technologies, including drones with high endurance flights, docking stations, charging pads and integration with software technologies like unmanned traffic management and drone fleet management systems.
"The integration of these components requires industry-wide standards and protocols to ensure reliable day-to-day operations. Moreover, enabling reliable drone deliveries requires infrastructure across the urban and rural expanses, and this will also need heavy investments to make the ecosystem run smoothly," Nagarajan adds.
Madireddy says that government investment will be welcome in obtaining initial funding for pilots and demonstrations, as well as spreading awareness of how drone deliveries can help governments and B2B players leapfrog traditional infrastructure-heavy approaches like setting up multiple laboratories, blood banks and storing excess vaccine and medicine stocks at remote locations within smaller catchment areas.
Nagarajan is optimistic, citing efforts by both central and state governments to fast-track India's drone industry with an eye on making the country the global drone hub in 2030 (see box).
Biswajit Dey, founder of Drones Tech Lab, another drone start-up incubated at IIT Guwahati Research Park, notes that while health care is currently the most attractive destination for drone delivery services, the company has also engaged drones to help in flood relief in Assam.
Sarath Chandra Gudlavalleti, CEO of Neosky, a subsidiary of RattanIndia, which focuses on emerging technologies and e-commerce, adds that while the initial momentum will be in delivery sectors for perishable products, interest across multiple industries is picking up.
Indeed, Swiggy, Zomato, and Dunzo have all announced plans to launch drone delivery services in India. Zomato has even completed test deliveries of food with drones carrying a payload of 5 kg, covering 5km in 10 minutes.
What of the drone that crashed on the metro line? Well, when omelettes are made, eggs will be broken, say experts.