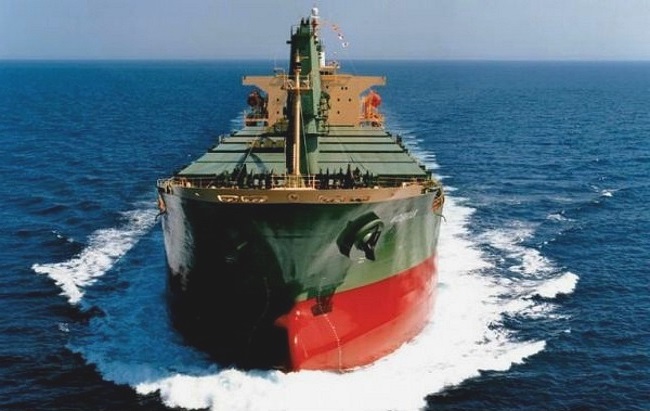 Dry Bulk Market: Capesize Market on the Rise : The Baltic Exchange
Capesizes
Throughout the week, the cape market has displayed remarkable resilience and positivity, defying challenges such as holidays in the Far East. The Pacific market saw strong activity at the beginning of the week, with increasing rates and well-balanced conditions. The Atlantic market, particularly in the North Atlantic, continued to demonstrate tight conditions and witnessed improved rates. Midweek, the Pacific market experienced a temporary slowdown, resulting in slightly softer fixtures. However, the Atlantic market maintained its strength, especially with support from South Brazil. By the end of the week, the Pacific market rebounded, remaining robust and supported, while the Atlantic market, particularly in the North Atlantic, saw significantly firmer fixtures, concluding the week on an optimistic note, as illustrated by the BCI 5TC index, which rose this week by $5,801 to reach $27,455 as the week draws to a close.
Panamax
A lethargic week for the Panamax market, with minimal action in the Atlantic both from the South whilst the North of the arena fared marginally better but insufficient to prevent the slow drifting of rates. Unsurprisingly Asia was blighted by Golden Week and other Asian holidays, and despite some injection mid-week of cape split Australia cargo, this failed to make any profound impact and the market drifted. Transatlantic highlights included reports of a 77,000-dwt delivery Gibraltar fixing for two laden legs within the Atlantic at $15,000 whilst on the fronthaul runs, an 82,000-dwt delivery Singapore agreed a rate of $14,000 for a trip via EC South America option US Gulf back to Far East. In Asia, reports of $12,000 being achieved a few times for NoPac trips on index type tonnage delivery Japan/Korea. Limited period activity, although unconfirmed reports of $15,250 being agreed for one year on 82,000-dwt type delivery India.
Ultramax/Supramax
With the Chinese National Day holiday week, it was generally a lacklustre affair for the market. Sentiment remained rather negative in the Atlantic with limited activity being reported. However, as the week ended, some commented there was increasing amounts of enquiry from South America and further north from the US Gulf. In Asia, limited fresh enquiry was seen but brokers commented that there was a steady trickle of NoPac and backhaul enquiry. There was still interest in period cover, with a 58,000-dwt open North China fixing four to six months trading redelivery worldwide at $12,750. In the Atlantic, a Supramax was heard to have been fixed delivery West Mediterranean for a trip to West Africa (high risk area) at $14,000. Elsewhere, a 63,000-dwt was reported fixed delivery NC South America trip to China at $16,250 plus $625,000 ballast bonus. There was limited action from Asia, but a 61,000-dwt fixed delivery Singapore via Indonesia redelivery South China at $17,000. It remains to be seen what affect the return to work in the upcoming week will have.
Handysize
With widespread holidays in Asia and limited visible activity across the Atlantic, the handy market was in a subdued mood this week. The Continent and the Mediterranean showed mixed sentiment with pockets of positivity. A 40,000-dwt fixed from Gdansk via Heroya to Singapore-Japan range at $20,000, whilst a 34,000-dwt opening in Varna with prompt dates was rumoured to have been fixed for a trip to the Spanish Mediterranean at $15,250 to an operator. Meanwhile, a 32,000-dwt was said to have failed on subjects for a trip from Canakkale via the Black Sea to the Mediterranean with an intended cargo of grains at $16,500 earlier in the week. The US Gulf was said to have seen a continued flow of fresh enquiry and a 37,000-dwt was rumoured to have been placed on subjects for a trip from SW Pass to East Coast Mexico at $14,000. Whilst holidays in Asia dampened activity levels, sources spoke of an underlying balance this week.