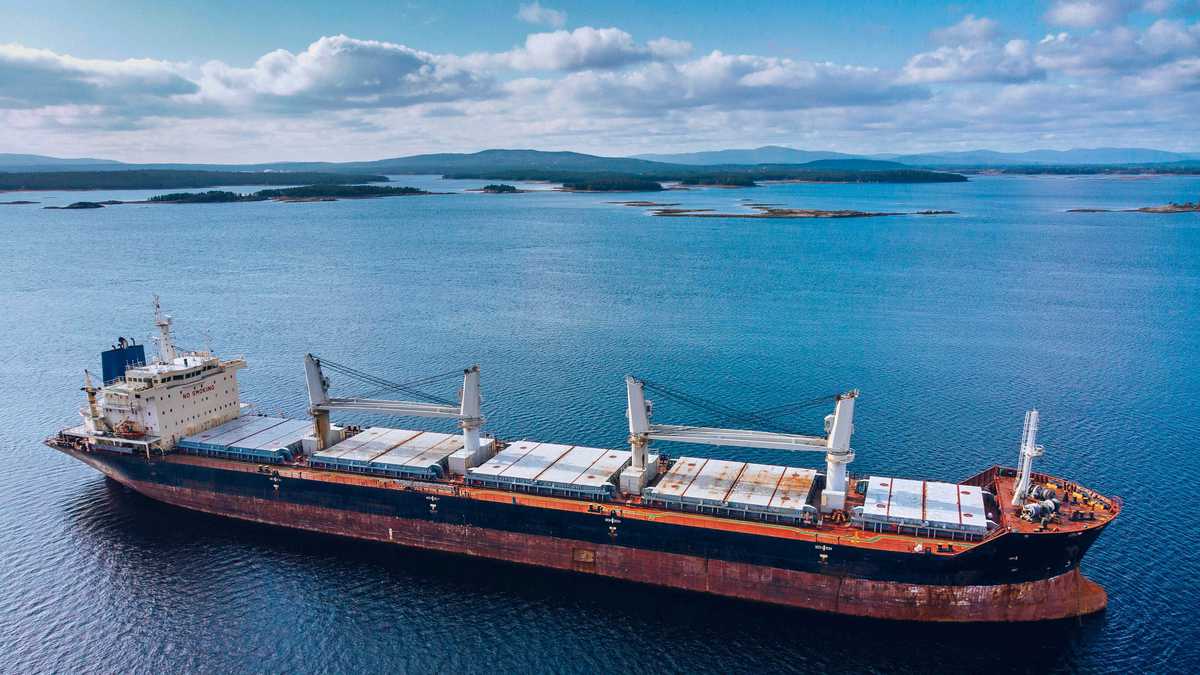 Dry Bulk Market – Capesizes on correction mode : Baltic Exchange
LONDON : The week in the capesize market concluded with a continued trend of declining rates. In the Pacific region, despite the addition of a second major player later in the week, trading remained lacklustre. Rates for C5 fell by a total of $2.20 throughout the week, reflecting the prevailing bearish sentiment. The tonnage list expanded adding further pressure to rates. Brokers had noticed an increase in coal cargo activity from Indonesia and the East Coast of Australia, but this failed to significantly bolster the market.
In the Atlantic market, the week followed a similar pattern of quiet trading conditions. Owners in this region attempted to adjust their offers to attract buyers, particularly in routes from South Brazil and West Africa to the Far East. However, the lack of demand led to declining rates and the bid-offer gap widened as market sentiment weakened. Overall, it was a challenging week for the capesize market, characterized by limited trading activity and declining rates, illustrated by the BCI 5TC starting the week at $28,805 and ending the week at $18,461.
Panamax
A moderate week for the Panamax sector, with a slower pace seen in both basins. Much of the focus in the Atlantic came ex-EC South America, with mid-week seeing a mini push for first-half November arrivals, with reports of an 82,000-dwt delivery Aps Santos early November achieving $19,000 + $900,000 perhaps the highlight. Further north, rates came under pressure with limited trade and a softer outlook ensued. Asia began the week on a positive note primarily led by strong grain demand, but an oversupply of nearby tonnage kept rates in check for the most part, with $12,000 reportedly paid a few times on 82,000-dwt types delivery China for NoPac round trips. Indonesian coal demand was mostly endorsed by smaller/older types with rates flat at around the $12,000 mark. Period activity remained meagre, although reports emerged of an 82,000-dwt type deliver India achieving $14,500 for 11/13 months.
Ultramax/Supramax
A subdued week overall with the Atlantic remaining positional in key areas such as the US Gulf, but the South Atlantic was finely balanced with a limited amount of fresh enquiry. From Asia, brokers spoke of very little fresh enquiry from the south with little demand from Indonesia. In North Asia similarly limited fresh enquiry from the NoPac saw tonnage list growing slightly. A 55,000-dwt was heard fixed from EC South America to EC Mexico at $15,500. From the Continent, a little more scrap movement was seen. A 53,000-dwt open Poland fixing a trip via North Continent to Turkey at $21,000. From Asia, limited activity saw a 55,000-dwt open Thailand fix a trip to EC India-Bangladesh in the low $14,000s, while a 63,000-dwt open Malaysia fixed a trip via Indonesia to China at $15,500. Elsewhere, a 63,000-dwt fixed delivery South Africa trip redelivery China at $20,000 plus $200,000 ballast bonus.
Handysize
The lone positive region this week was the US Gulf and US East Coast. Limited tonnage availability led to rumours of large handy's fixing around $20,000 for Petcoke cargo from Texas to the Mediterranean. On the Continent, activity was said to have improved with a 34,000-dwt fixing from the UK to Turkey with an intended cargo of scrap at $13,000. The Mediterranean continued to soften and a 32,000-dwt fixed from Morocco to Argentina with a cargo of Fertiliser at $8,000 for the first 45 days and $11,000 for the balance. Visible activity in the South Atlantic remained limited with a lack of fresh enquiry and 35,000-dwt fixed from Barcarena to Morocco at $16,000. The Asia markets were also subdued with limited fresh enquiry. A 38,000-dwt was rumoured to have been fixed from North China to West Africa at $8,500 while a 28,000-dwt was rumoured to have failed on subjects for a trip from China to Thailand at $7,250