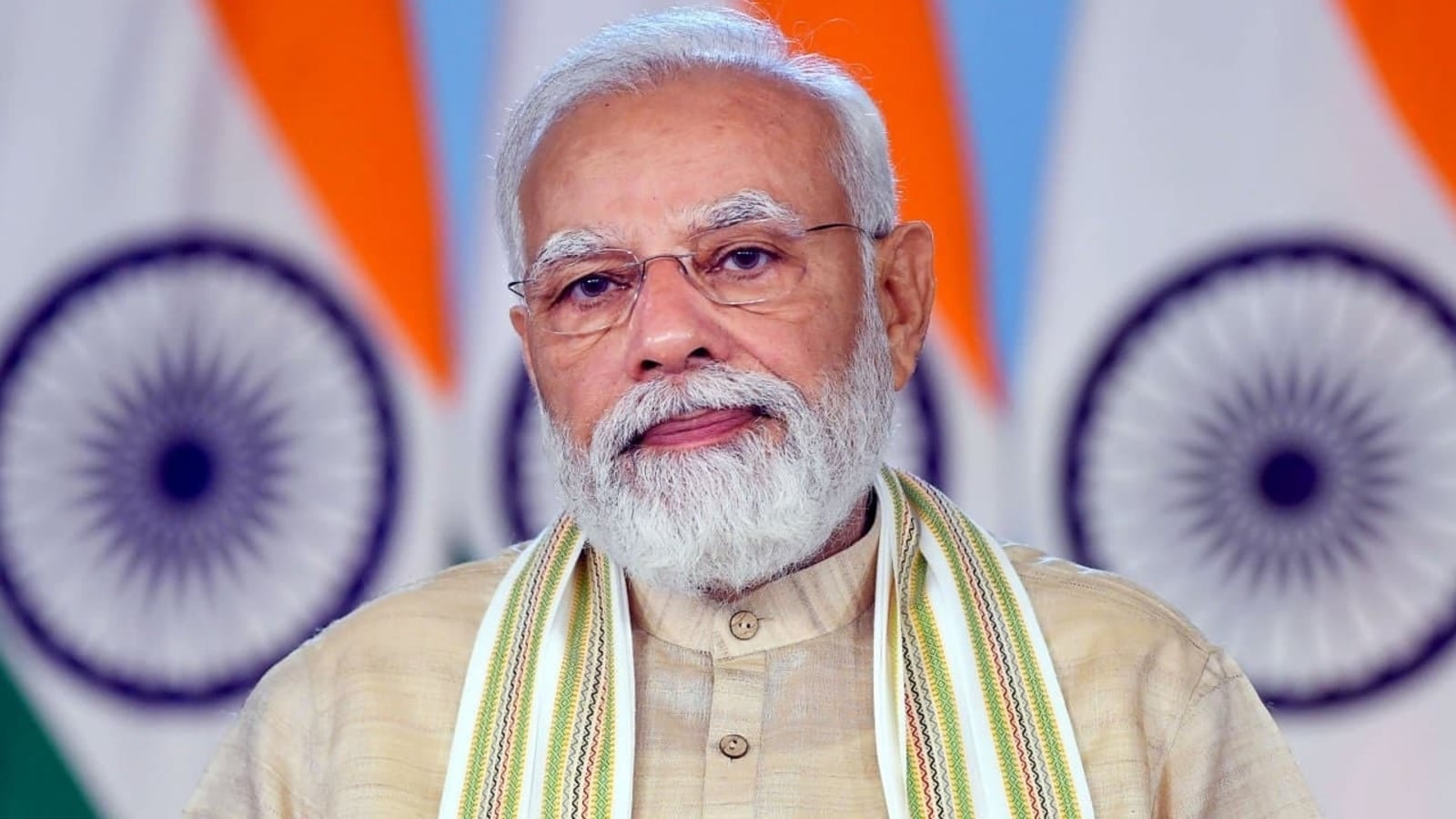 PM Modi to launch multiple development projects on 2-day Gujarat visit from Oct 30
NEW DELHI : Prime Minister Shri Narendra Modi will be on a two-day visit to Gujarat from today, Monday during which he will inaugurate and lay the foundation stones of development projects worth Rs 5,950 crore, officials said on Sunday.
The PM will also pay tribute to Sardar Vallabhbhai Patel at the Statue of Unity in Narmada district during the visit. Modi will offer prayers at Ambaji temple in Banaskantha district on Monday morning, Collector Varun Banarwal said.
He will inaugurate and lay the foundation stone of various projects worth Rs 5,950 crore in a public function at Dabhoda village in Mehsana district on Monday, the Gujarat government said in a statement.The development works include inauguration of two railway projects in Mehsana and Ahmedabad districts, including a 77-km long western dedicated freight corridor section and double tracks of 182-km railway line from Viramgam to Samkhiali, said the release.
The prime minister will also launch a project of the Gujarat Railway Infrastructure Development Corporation that will benefit companies operating within the Mandal-Becharaji Special Investment Zone, it said.
From the venue, he will also dedicate projects related to recharging of lakes and construction of a barrage on the Sabarmati river, and Panam reservoir-based lift irrigation project in Mahisagar district. The other projects include four-laning of a road and sewage treatment plants and drainage lines.
On October 31, the prime minister will pay tribute to Sardar Patel and participate in the 'National Unity Day' celebration at Ekta Nagar in Narmada district to be organised on the birth anniversary of Patel.
The PM will address officer trainees of the 98th Common Foundation Course at the culmination of Aarambh 5.0. The 5th edition of Aarambh is being held on the theme of "Harnessing the power of disruption", as per an official release.
He will also inaugurate development projects and tourism attractions at Ekta Nagar, the Statue of Unity Area Development and Tourism Governance Authority stated in a release.
These include 30 e-buses, a public bike-sharing programme, distribution of city gas facilitated by the Gujarat Gas Limited, as well as the provision of golf carts to streamline transportation for tourists visiting Ekta Nagar, it said.
Modi will also inaugurate a visitors' centre that will serve tourists visiting Ekta Nagar. The centre will comprise shops, food courts, restaurants, and various rest and entertainment facilities, ensuring essential amenities for tourists, stated the release.
At Ekta Nagar, he will also inaugurate 'Kamalam Park', a nursery for dragon fruit, which is also known as 'Kamalam', on the left bank of the Narmada river.