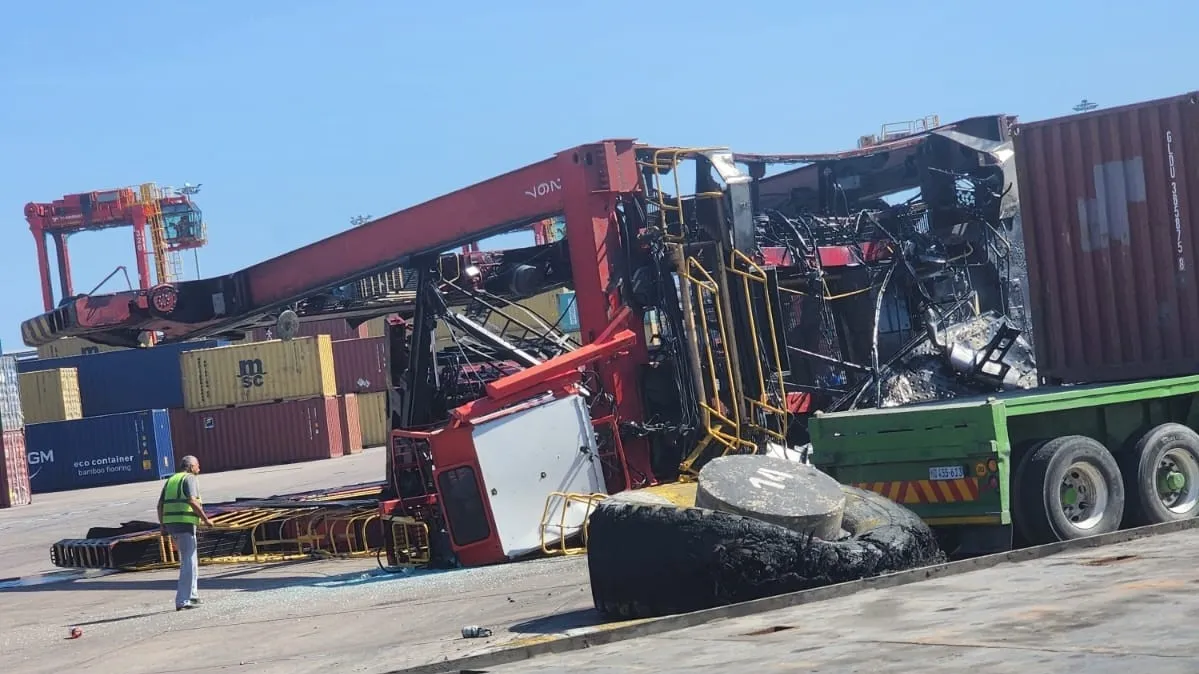 Durban Port grapples with massive cargo backlog amid equipment breakdowns
DURBAN : The bustling port of Durban, a pivotal maritime trade hub in the region, is currently grappling with a significant operational challenge due to equipment breakdowns. This has resulted in a formidable backlog of cargo, with nine days' worth of goods stranded, awaiting processing and shipping. A ticking time bomb, the situation threatens to disrupt the smooth flow of commerce and undermine the overall efficiency of the port.
According to the South African Association of Freight Forwarders (SAAFF), a staggering 71,000 containers are stuck onboard ships outside the Durban port. These 70,955 twenty-foot equivalent units (TEUs, a standard measure for shipping containers) signify a backlog equating to nine days' worth of cargo. As every passing hour exacerbates the situation, businesses are feeling the sting of these delays, with the ripple effects seeping into the wider economy.
Clearance Hurdles and Implications
Transnet, the port authority, has estimated that it would take anywhere between seven to 15 weeks to clear the 63 vessels at anchor off the Port of Durban. This means importers face the grim prospect of missing the lucrative Christmas rush due to delays in offloading containers. As the clock ticks, the mounting pressure on port authorities and management is palpable. The race is on to expeditiously address the equipment issues, clear the backlog, and restore normal operations.
As businesses reel under the impact of these unexpected delays, all eyes are on the port authorities and management. There's an urgent need for effective solutions to rectify the equipment issues and clear the backlog swiftly. Maintaining the flow of goods and minimizing the disruptions to commerce remain the topmost priorities. The coming weeks will undeniably be a test of resilience and efficiency for the Durban port, a critical cog in the region's maritime trade machinery.