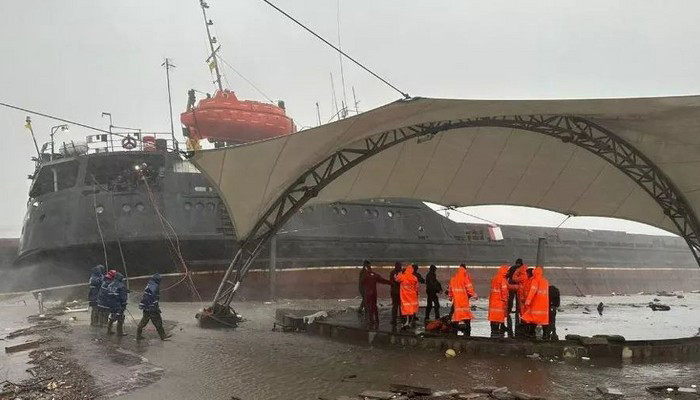 Turkish cargo ship with 12 crew members sinks in Black Sea
ANKARA : A Turkish cargo ship with 12 crew onboard sank off Turkey's Black Sea coast during a storm on November 19 and authorities have been unable to make contact with the crew, Interior Minister Ali Yerlikaya said on November 20.
The captain of the Turkish-flagged Kafkametler had reported on Sunday morning that the ship was drifting toward a breakwater off Eregli, in northwest Turkey's Zonguldak province, the provincial governor's office said earlier.
Turkish rescue teams searched on Monday for 11 missing crew members of the cargo ship which sunk off the Black Sea coast amid storms that claimed the lives of at least nine people, including one from the ship, Interior Minister Ali Yerlikaya said.
The region was hit by powerful storms on Sunday, and inclement weather prevented air and sea vessels from carrying out searches until Monday morning.
Yerlikaya told reporters that storms and flooding across Turkey over the weekend had resulted in the deaths of four people in the southeastern province of Batman, three people in Zonguldak and another person in Diyarbakir, also in the southeast.