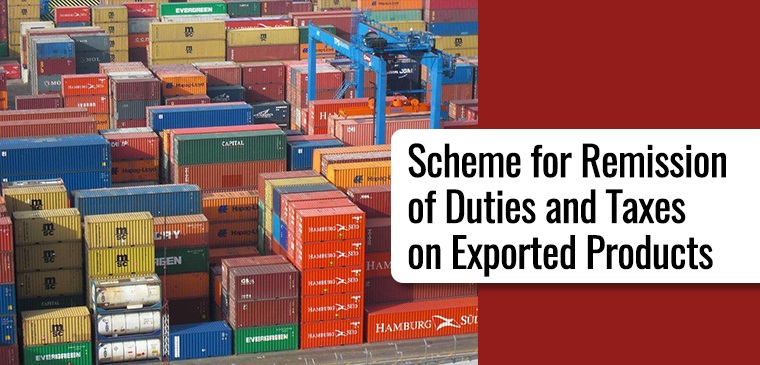 Duty remission scheme for exporters may be extended beyond September
NEW DELHI : Central Government is likely to extend the expanded duty remission scheme for exporters beyond the September deadline, providing relief to the pharmaceuticals, steel and chemicals sectors, said officials.
The Remission of Duties and Taxes on Exported Products (RoDTEP) scheme was expanded in December last year to include pharmaceuticals, chemicals and select steel products.
The commerce department had stipulated that the additional products would be eligible for tax refunds up to September 30, 2023. The department wanted to gauge if it had adequate budgetary outlay to fund the tax remission for the full financial year 2023-24.
The government now feels the budgetary allocation would be sufficient for the entire 2023-24, according to officials.
"Currently, the monthly refund claims under the RoDTEP scheme are about ₹1,200 crore. So, the budgeted allocation of ₹15,069 crore for FY24 should be enough to continue to extend this benefit to the sectors that were included later," a senior official told .
However, if the department decides to further expand the scheme and include the entire iron and steel segment, it will require an additional Rs 1,000 crore for this fiscal, said the official.
In 2022-23, the government had disbursed ₹13,699 crore through the scheme.
The government will review the scheme before September 30 and notify its decision, said the official.
Launched on January 1, 2021, the scheme refunds central, state and local levies incurred in the manufacture and export of products not covered by any other incentive scheme.
The move will help exporters of these goods as they compete for orders amid a demand slowdown in key developed markets. Exports of chemicals and pharmaceuticals, and select steel products, totalled $61 billion until February last fiscal year, constituting about 15% of the overall merchandise despatches, showed the official data.
The Foreign Trade Policy 2023 announced last week flagged timely tax remission for exporters, as it seeks to move away from any incentive-based regime. The RoDTEP scheme is compliant with the World Trade Organization (WTO) norms.
The expanded RoDTEP scheme covers 10,342 export products, against 8,731 earlier. The scheme is based on the globally accepted principle that exports can be exempt from taxes, and levies imposed can be refunded.
Experts see the remission scheme as critical to improving the country's export competitiveness and achieving the $1 trillion merchandise export target by 2030 from $447 billion in 2022-23.