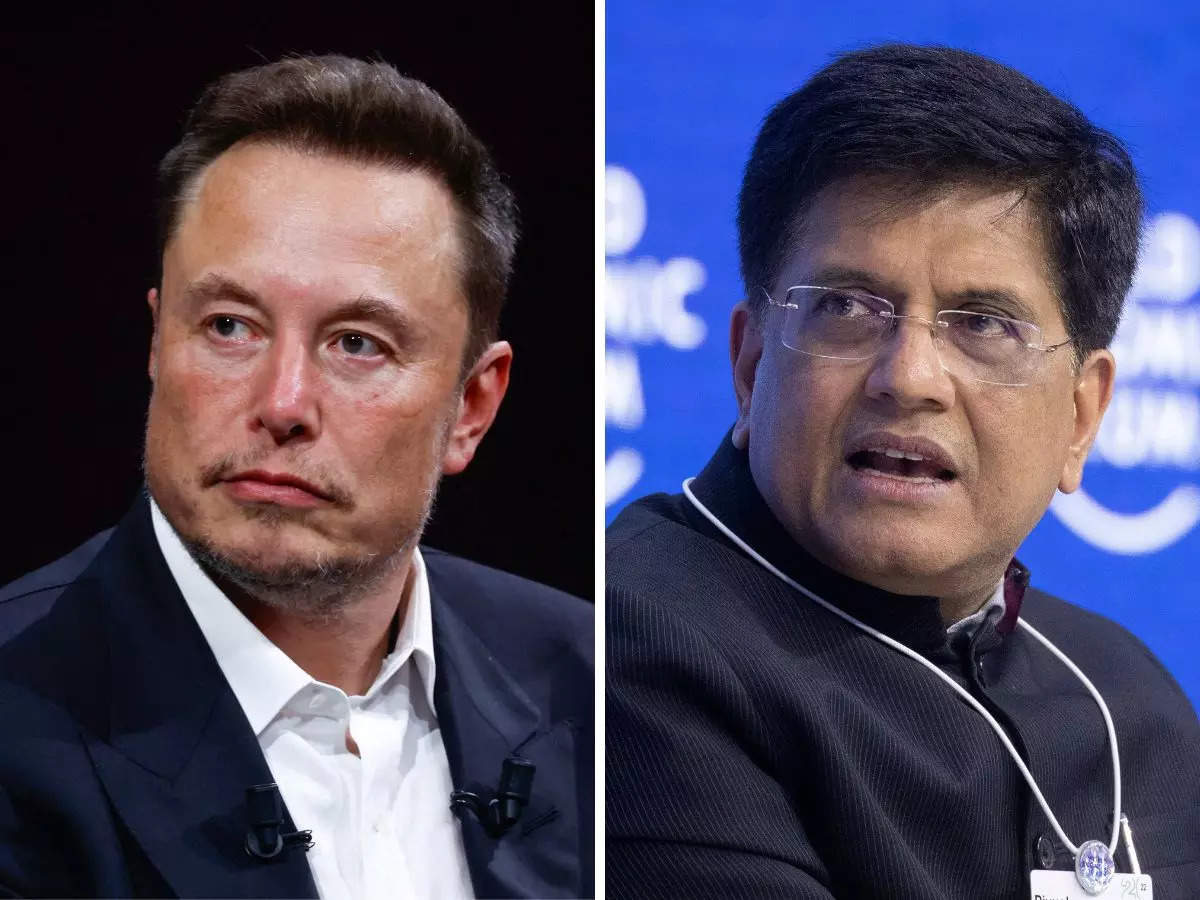 Elon Musk apologises for not meeting Piyush Goyal at Tesla Factory, in California
CALIFORNIA : World's richest man and Tesla CEO Elon Musk has apologised to India's Commerce Minister Piyush Goyal for not being able to be with him during a visit to the company's factory in Fremont, California.
The billionaire said it was an "honour" to have Goyal visit the Fremont plant and expressed optimism about meeting the minister at a later date.
Replying to Goyal's post on X, Musk wrote, "It was an honor to have you visit Tesla! My apologies for not being able to travel to California today, but I look forward to meeting at a future date."
Goyal praises India's role in Tesla's journey:
Piyush Goyal lauded India's role in Tesla's journey to transform mobility, citing the crucial role played by Indian engineers and finance professionals working in senior positions in the company. Reiterating his earlier statement, Goyal said that Tesla is on track to double its component imports from India.
The Union Minister is currently on a four-day visit to the US, which began on 13 November, to attend the Indo-Pacific Economic Framework (IPEF) Ministerial Meeting and the Asia-Pacific Economic Cooperation (APEC) Summit.
Tesla's EV factory in India soon?
The visit by Goyal comes at a time when there has been much speculation about the Indian government granting tax concessions to Tesla for setting up an electric vehicle manufacturing facility in India.
A recent report in the Financial Times noted that the Indian government is considering reducing the duty on electric vehicles to 15% across the board. However, the report notes that the policy hasn't yet been agreed within the government.
According to the Financial Times, Tesla has asked for an initial concession on customs duty levied on imported cars in India. All completely built-up (CBU) vehicles priced below $40,000 now face a 70% import duty, while those priced above $40,000 invite a 100% import duty.