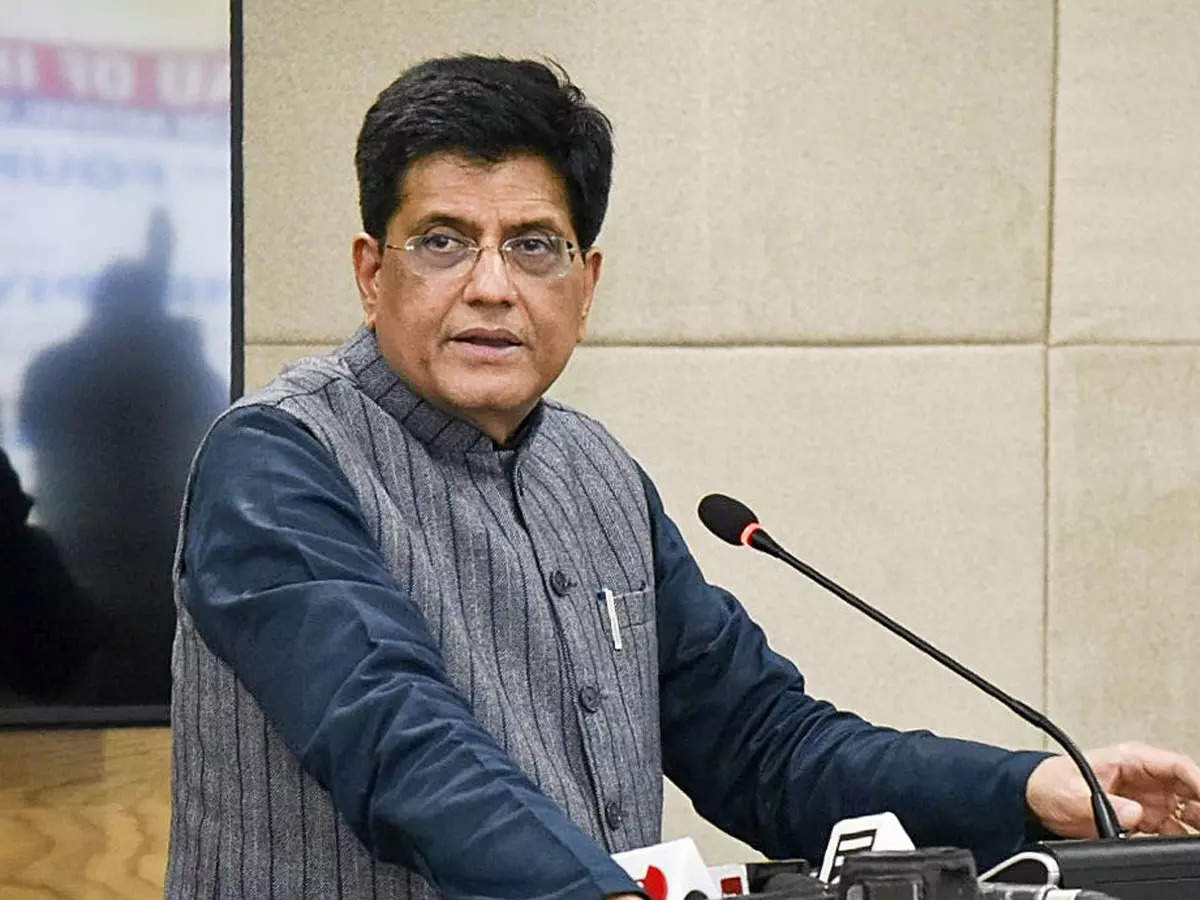 E-commerce Policy, rules to be notified immediately after return from US : Piyush Goyal to CAIT
NEW DELHI : E-commerce Policy : The Central government will soon announce the long pending E-commerce Policy and E-commerce Rules for the country, Commerce Minister Shri Piyush Goyal told Confederation of All India Traders' (CAIT) Secretary General Praveen Khandelwal, said traders' body in a statement on Tuesday. "In a meeting with Union Commerce Minister Piyush Goyal and Secretary General of CAIT on Diwali at his residence, Mr Goyal said that both these documents are ready and will be notified immediately after his return from the US," CAIT said.
Goyal is currently on a 4-day visit to the US to attend multiple official engagements of the Indo-Pacific Economic Framework (IPEF) and the Asia-Pacific Economic Cooperation (APEC). "For the last two years, the DPIIT under the Ministry of Commerce and the Ministry of Consumer Affairs have discussed this issue over about 80 meetings with all the stakeholders and finally in a meeting held in the Ministry of Commerce on August 2, the policy and rules were finalized among all the stakeholders. A consensus was also reached by agreeing on six main grounds," CAIT said.
The meeting was attended by Goyal, Secretaries of DPIIT and Ministry of Consumer Affairs CAIT, Amazon, Flipkart, Reliance, Tata Cliq, Meesho, Snapdeal, Shiprocket, etc.
CAIT noted that in his meeting with Khandelwal on Diwali, Goyal said that the E-commerce Policy and Rules have been made thoughtfully, considering the rapid expansion of e-commerce in the country and that especially the interests of consumers and small traders have been taken care of while importance has also been given to create a transparent, equitable and responsible business system in the country through e-commerce.
Importantly, over the past few years, CAIT has alleged business malpractices by several foreign-funded e-commerce companies such as predatory pricing, deep discounting, loss funding, owning inventory and use a preferential seller system in their operations.
The E-commerce Policy, a draft of which was placed in the public domain in February 2019 for public consultations and suggestions from various stakeholders, is yet to be notified and implemented. Currently, the e-commerce sector is governed by multiple acts including Consumer Protection Act, 2019; Competition Act, 2002; Central Goods and Services Tax (CGST) Act, 2017; Information Technology Act, 2000; Payment and Settlement Systems Act, 2007; Companies Act, 2013; Copyright Act, 1957 etc. Moreover, Foreign Direct Investment (FDI) Policy and Foreign Exchange Management Act, 1999 contain provisions related to FDI in India's e-commerce sector.
With respect to E-commerce Rules, which specify the duties and liabilities of sellers on e-commerce marketplaces and inventory-based e-commerce entities including consumer grievance redressals, the Department of Consumer Affairs under the provisions of the Consumer Protection Act, 2019 had notified the Consumer Protection (E-Commerce) Rules in July 2020 and later amended in May 2021.