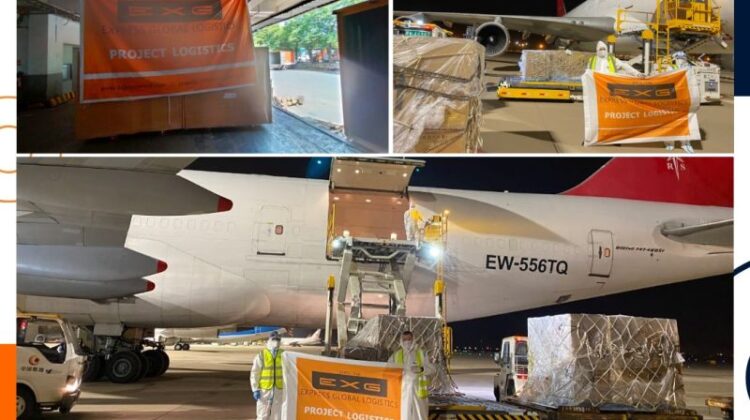 EXG recreates History with 1 Full Air Charters and 2 part Air Charters in fight against COVID
MUMBAI : In the fight against COVID, Express Global Logistics (EXG) imports 300 Oxygen Cylinders for a large Public Sector Undertaking (PSU) under the Central Government, said in a release.
The total volume of 108 MT of empty cylinders packed in 150 wooden boxes was airlifted using a Charter (Boeing 747-400F) for 77MT and 1 part charter for balance cylinders from Tianjin Binhai International Airport (China) to Delhi's Indira Gandhi International Airport (India), according to the release.
EXG scope included Warehousing, Packing, Palletizing and Export Clearance under hazard due to the batteries on the cylinder, and also the hiring of an Air Charter post clearance from the Chinese Authorities, receiving the cargo at the Delhi Airport and then organizing Import Custom Clearance up to the loading on the trailers for further transport.
We are grateful for the support extended by the various Government Agencies, Airport Authorities and Indian Customs for making clearance and delivery possible within hours of flight arrival, release added.
Source: Express Global Logistics