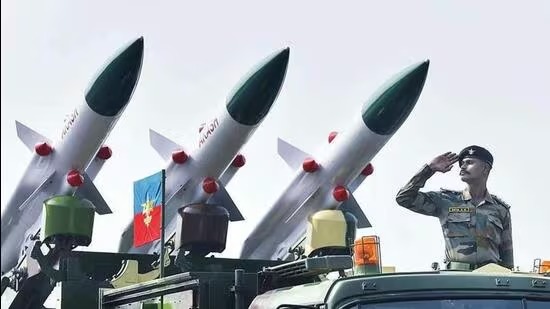 Explosive manufacturers seek expansion of authorised ports for defence exports
NEW DELHI : As defence exports continue to rise, explosive-manufacturing companies in India have urged the Defence Ministry to designate more ports, particularly on the western coast, as suitable for handling and dispatching RDX, TNT, and ammunition for overseas shipments. This measure would not only improve infrastructure capacity but also lower costs, reduce logistical challenges, and shorten the time required to transport these sensitive materials.
Munitions India Limited (MIL), a state-owned manufacturer of explosives, and Economic Explosives Limited (EEL), a private sector explosives manufacturer, have reportedly expressed concerns about the limited number of authorized ports for defence exports. Currently, only three ports – Chennai, Kochi, and Vizag – are designated for these exports, making it difficult and time-consuming for manufacturers to transport their products to international markets.
The expansion of authorized ports for defence exports would provide several benefits:
Increased Infrastructure Capacity: Additional ports would significantly enhance India's infrastructure capacity for handling and dispatching explosives and ammunition, allowing for smoother and more efficient export operations.
Reduced Costs and Logistical Hassles: By utilizing ports closer to manufacturing facilities, companies would save on transportation costs and reduce logistical complexities, streamlining the export process.
Shorter Transportation Times: By eliminating the need for long-distance transportation to designated ports, the time required to deliver explosives and ammunition to international destinations would be significantly reduced.
Improved Security Measures: Expanding authorized ports would allow for the implementation of stricter security protocols and monitoring mechanisms, ensuring the safe and secure handling of sensitive materials.
Enhanced Export Competitiveness: Facilitating faster and more efficient exports of defence products would strengthen India's position in the global arms market, making it a more attractive supplier to international buyers.
The Defence Ministry is currently considering the requests from explosive manufacturers and is expected to make a decision soon. Expanding authorized ports for defence exports would align with the government's initiative to promote India's defence manufacturing capabilities and increase its share in global arms exports.