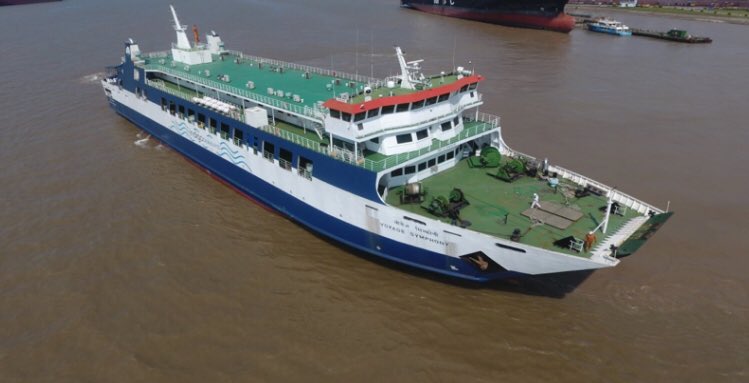 Hazira-Ghogha Ro-Ro Ferry transports 6.49 lakh people and 2.17 Lakh vehicles since 2020
SURAT : The Hazira-Ghogha Ro-Ro (roll on-roll off) ferry service has transported 649,165 passengers, along with a considerable volume of goods and vehicles, between South Gujarat and Saurashtra since 2020, as per an official statement released.
The ferry service, with a daily capacity to carry 2,000 passengers, 280 passenger vehicles, 200 two-wheelers, and 180 trucks between Hazira and Ghogha, has played a crucial role in facilitating transportation.
The statement highlights that, on a daily basis, around 50 loaded trucks and 20 mini trucks utilise the ferry service. Additionally, an average of 65,000 trucks are transported between the two destinations annually. Since November 2020, the ferry service has transported 649,165 passengers, 93,985 cars, 50,229 two-wheelers, and 72,833 heavy vehicles.
Earlier this year, the postal department introduced the 'Tarang Post Service,' which transports letters and parcels through the Ro-Ro service. The statement notes that 16 tonnes of letters and parcels are shipped daily between the two destinations.
The Surat-Ghogha Ro-Ro ferry service is acknowledged as the largest ferry service in South Asia, covering the 60 nautical miles in the Gulf of Khambhat much more efficiently than road transportation. Indigo Seaways, operating the ferry service under the DG Sea Connect brand, has plans to extend the service from Hazira to Kodinar in Gir Somnath district. According to Indigo Seaways CEO Mr. Devendra Manral, the construction of a jetty and ship platform at Kodinar is complete, and the extended service is expected to commence shortly.