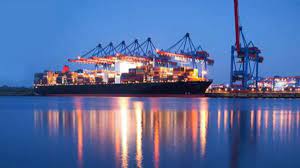 Exporters appeal to Bengal govt to bring their operations within the ambit of essential services
KOLKATA : Exporters on Saturday appealed to the Bengal government to bring their operations within the ambit of essential services after the state ordered a shutdown of all industries and manufacturing units except for certain categories till the end of the month.
The state government after a review of the Covid-19 pandemic further tightened restrictions in the state.
Industries other than those related to medical supplies, Covid protective supplies, health and hygiene care products, oxygen cylinders, essential food and commodities, beverages including milk, poultry, fish and meat and continuous process industries will remain closed till May 30.
The state government has also restricted the intra-state movement of trucks and goods carriers, except relating to medical supplies, oxygen, essential food commodities and beverages.
Sanjay Budhia, managing director of Patton Industries Ltd, said he has already received calls and mails from worried customers from the US. "We have huge export commitments of engineering goods. The government should allow industries doing exports and located in SEZs to operate," Budhia said.
The Federation of Indian Export Organisations (Fieo) wrote to the state government that the export-import sector should be covered in the list of essential services so that the entire chain is able to function with at least 50 per cent staff strength during the lockdown while maintaining all necessary Covid-19 protocols.
Moreover, support services for trade including custom houses, freight forwarders, liners should also be allowed to operate during the lockdown. Fieo has also appealed to the state to allow the movement of trucks, vehicles, containers carrying cargo both within the state and from other states.
The exporter body had cited Tamil Nadu and Maharashtra which had allowed export oriented manufacturing units to function during the lockdown period by including them as part of essential services.
Industry body EEPC India said in its communication to the state government that cargo ready for exports should be allowed to move to ports for onward shipment without which existing orders will be cancelled and exporters could lose their market share.
Apparel exporters — apparels is a labour intensive sector — urged the government to allow manufacturing units in the state to operate with 70 per cent of the workforce during the lockdown period. Industry body Apparel Export Promotion Council said that many units depend on migrant labourers from other states and the closure of factories will make it difficult for get them back at the restart of operations.
Source : The Telegraph