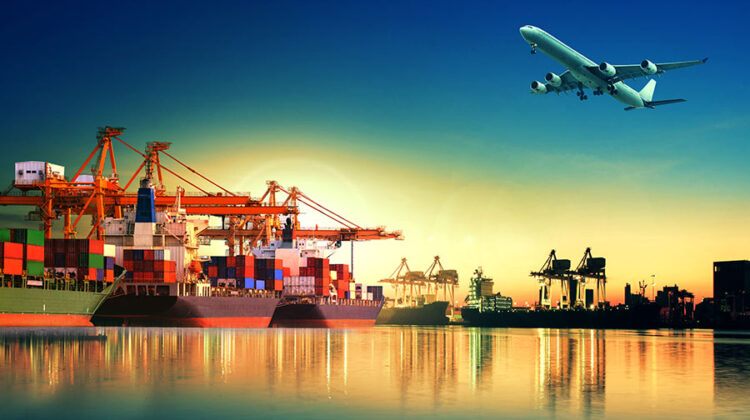 Exporters benefit scheme RoDTEP stuck in inter-ministerial tangle
The proposed Remission of Duties and Taxes on Exported Products (RoDTEP) scheme seems to be stuck in an inter-ministerial tangle. According to reports, the scheme benefits may not be available for certain export sectors and some of these sectors could be petroleum & petro products, gold, precious metals, etc as the government is working on skewed funds.
RODTEP scheme, which seeks to reimburse the input taxes and duties paid by exporters – including embedded taxes, such as local levies, coal cess, mandi tax, electricity duties and the fuel used for transportation – which are not exempted or refunded under any other existing scheme. The scheme was designed in compliance with WTO permissible rules to extend handholding benefits to exporters and is supposedly kick-started from January 2021, but the rules and the rates of benefits to be extended to exporters are yet to get finalised, which are delaying the scheme to come into action in real terms.
Sources say that since "The scheme was replacing the earlier available MEIS scheme is facing delays as Discussions on these benefits are still on between Commerce and revenue department."
"Important to note here is that the government is very clear on the fact that the objective of the RODTEP scheme is to handhold export sectors which need government support as limited funds are available and it may not possible to accommodate all rates recommended by the GK Pillai panel on RoDTEP rates," sources on the condition of anonymity told CNBCTV18.
Currently, North Block is examining and studying the rates of input duty refunds proposed so far by the GK Pillai committee under the new (Remission of Duties and Taxes on Exported Products) scheme, which include items of leather, textiles, made-ups, automobile parts and iron & steel.
The Pillai panel is understood to have submitted RODTEP rates on 2000 goods already and by end of the month, it is expected to submit rates of the remaining items as well.
The government had appointed former home and commerce secretary — GK Pillai led panel last year to calculate duty refund rates that can be extended under the RoDTEP scheme.
On February 1, under the Union Budget, the government has decided to allocate Rs 13,390 crores towards RoDTEP scheme to be extended to exporters in the next fiscal as against the MEIS allocations of over Rs 39,097 crore for FY 2019-20 and Rs 15,555 crore for MEIS benefit during the period April 2020 to December 2020. Further Finance Ministry issued orders for issuance of MEIS scrips for FY 2020-21 to be restricted to a maximum of Rs 16,000 crore.
The MEIS, popular amongst exporters across sectors, had to be discontinued as a World Trade Organisation panel. The move came after the US had lodged a complaint against the scheme with the WTO. The WTO panel had ruled against India and had said that the scheme was not in accordance with multilateral trade rules
Exporters and industry are eagerly awaiting the announcement of RoDTEP rates as they complain that it is not possible for them to price their items competitively without knowing the amount of refund they would get.
"It is critical and important that immediate announcement of the RoDTEP rates for all the products be made so as to remove uncertainty and help the trade to factor such rates while negotiating or executing new orders," said Anita Rastogi, GST and Indirect Tax Partner at PwC.Ajay Sahai Director-General of Exporters Body – Federation of Indian Export Organisations said, "Exporters want the rates to be announced immediately so that they can finalise their contracts factoring in these rates. Exporters are finding it really tough to close their Spring-Summer orders and unable to book contracts. Exports are losing business."