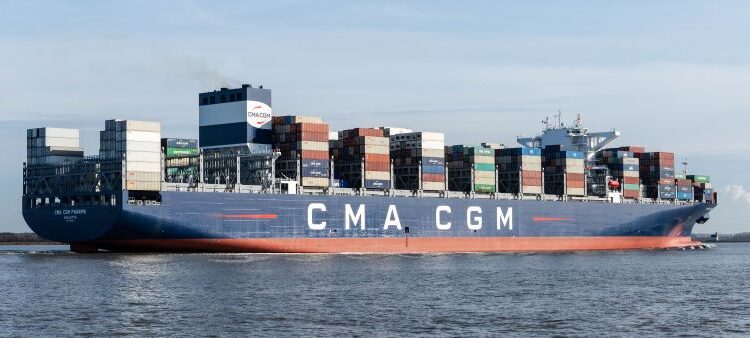 CMA CGM Group posts $1.75 bn net profit in 2020,driven by robust momentum in International trade
The Board of Directors of the CMA CGM Group, a world leader in shipping and logistics, met last week under the chairmanship of Mr Rodolphe Saadé, Chairman and Chief Executive Officer, to review the consolidated financial statements for the 2020 fiscal year.
During the fiscal year 2020, CMA CGM improved the profitability in all its business activities. Revenue for the period rose 3.9% compared with 2019 at $31.5 billion.
In 2020, EBITDA reached $6.1 billion. EBITDA margin was 19.4% (compared to 12.4% in fiscal year 2019).
In 2020, CMA CGM Group posted $1.75 billion in net profit, Group share, compared to a loss of $229 million in 2019. This performance reflects the robust momentum of international trade and the effectiveness of the cost control plan initiated by the Group, emphasised a release.
In addition to the repayment of nearly all its revolving credit lines, the Group also early repaid certain loans, including part of the syndicated State-guaranteed loan contracted in May 2020. Net debt stood at $16.9 billion at the end of 2020, down $900 million over the year.
Shipping: EBITDA growth driven by a 6.8% increase in average revenue per TEU
In 2020, volumes transported saw a 2.7% drop compared with 2019. This decline reflects a much contrasted picture, with a strong upturn in activity from May onwards, which partially offset the sudden drop at the beginning of the year. As a result, annual revenue grew 4% compared with 2019, totalling $24.2 billion for maritime shipping, thanks to an average revenue per TEU of $1,154 (up 6.8% year-on-year).
EBITDA for maritime shipping activity was $5.5 billion compared with $3.2 billion in 2019. EBITDA margin rose 8.9 points to 22.7%.
Logistics activity: Proven synergy with shipping activities and performance bolstered by the effects of the transformation plan
The Group's logistics activity grew adequately throughout the year, mainly supported by the air freight business and then by the recovery of the contract logistics activities (warehousing and related services), following the reopening of sites that had to close during the second quarter due to the health crisis, as well as by the renegotiation of some contracts. CEVA Logistics continues its turnaround and is in line with the trajectory outlined in its transformation plan.