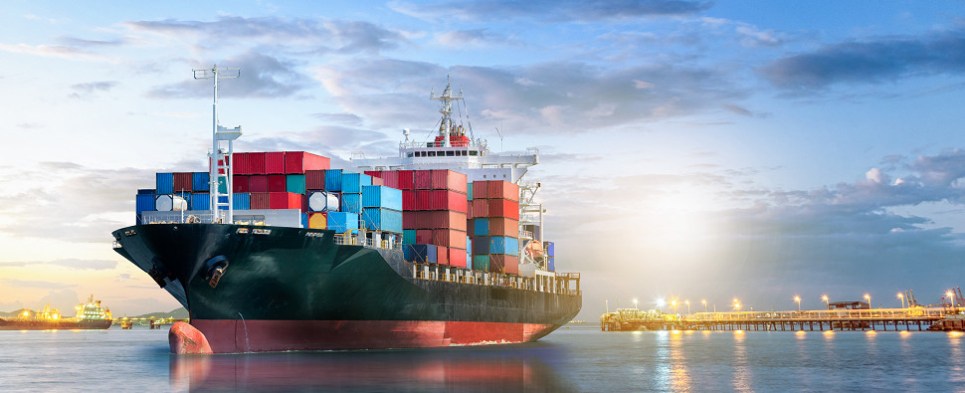 Exporters likely to move CCI on 'cartelisation' in Shipping industry

---
MUMBAI : Baffled by the increase in logistical costs and short supply of containers, which are making business uncompetitive, a group of exporters are gearing up to approach the Competition Commission of India (CCI) to ask it to look into possible "cartelisation" by shipping lines.
The exporters will also seek government regulation on shipping lines in India, after the US President Joe Biden directed the Federal Maritime Commission to crack down on "unjust and unreasonable fees" in the shipping sector
Based on estimates of the Directorate General of Shipping, the country has seen a 15 per cent fall in the supply of containers in 2021 for various reasons like low ship calls, shortage of space, and steep hike in freight rates. The crisis began last year after a pandemic-driven mismatch between import and export volumes that triggered a shortage of containers for exports in Indian ports.
"There is a clear case of cartelisation, there should be some logic for the rise in freight rates, especially to the US. We were told that the Federation of Indian Export Organisations (FIEO) is working on a report in this regard. We are gearing up to approach the CCI, following the outcome of this report," said Mr. Elias Sait, Secretary of Kochi-headquartered Seafood Exporters Association of India (SEAI).
According to the industry body, freight rates to the US have increased more than threefold from $3,500 per 40-foot reefer container in March 2020 to $15,000 now. The size of India's total marine exports is around Rs 45,000 crore per annum, of which the US contributes to around 32 per cent, based on the SEAI data.
In a meeting of exporters and Mr. Amitabh Kumar, Director General of Shipping, held a fortnight ago, the Society of Indian Automobile Manufacturers (SIAM) too had raised similar concerns. "Shipping lines dictate in terms of availability and price. There is no control and regulation because of which it is going unabated. Space constraints are driving rates or pay high. Shipping lines are not willing to sign long-term contracts and are only interested in high volume shipments," SIAM representatives said in the meeting, according to minutes of the meeting, which Business Standard has accessed.
The Tamil Nadu Spinning Mills Association (Tasma) echoed the seafood exporters' views. "We have already raised our concerns with the shipping ministry and are also mulling the option of approaching the CCI. This needs government intervention," said Mr. K Venkatachalam, advisor of Tasma.
Meanwhile, the Container Shipping Lines Association (CSLA), the only body that represents such firms in India, said the industry has seen a fivefold rise in chartering rates. According to the CSLA, the major issue in India is the availability of ships and congestion at transshipment ports like Colombo and Singapore and in some of the major ports in China, Europe, and the US.
"The issue has, thus, more to do with the limitations at terminals globally, which has resulted in slower turnaround of ships and containers and impacted their timely availability at the required locations, thus, eventually increasing costs for shipping lines multifold," said Mr. Sunil Vaswani, Executive Director of CSLA.
CSLA said the cost of chartering a 6,500 TEU (20-foot equivalent unit) has increased from $11,000 per day to $68,000 per day in just six months, while bunker prices too have spiked 32 per cent.
When asked about this, the Director General of Shipping said this is a global issue and there is no proof of cartelisation at present. "Industry is vigilant and keeping an eye on it," Mr. Kumar said.
Source : Business Standard
---