Fastro Lifting System Nominated for Heavy Lift Awards
DE GROON ( THE NETHERLAND) : Fastro's modular and ergonomic lifting system has been nominated for the HLPFI Heavy Lift Awards. The patented Fastro system introduces a new technique in heavy lift operations for attaching slings to heavy loads, offering a lightweight and time-efficient alternative to traditional bow shackles. The Fastro modular lifting system aims to improve both safety and ergonomic working conditions together with a more cost-effective rigging solution.
Traditional lifting operations often involve bulky bow shackles, which can be challenging to maneuver in tight spaces and slow down manual handling. The Fastro system introduces a game-changing solution with its Octo component—a figure '8' shape trunnion-like element that allows the quick, secure coupling of two split-eye softslings. This innovation not only accelerates the handling process, but also enhances safety and ease of use for the riggers.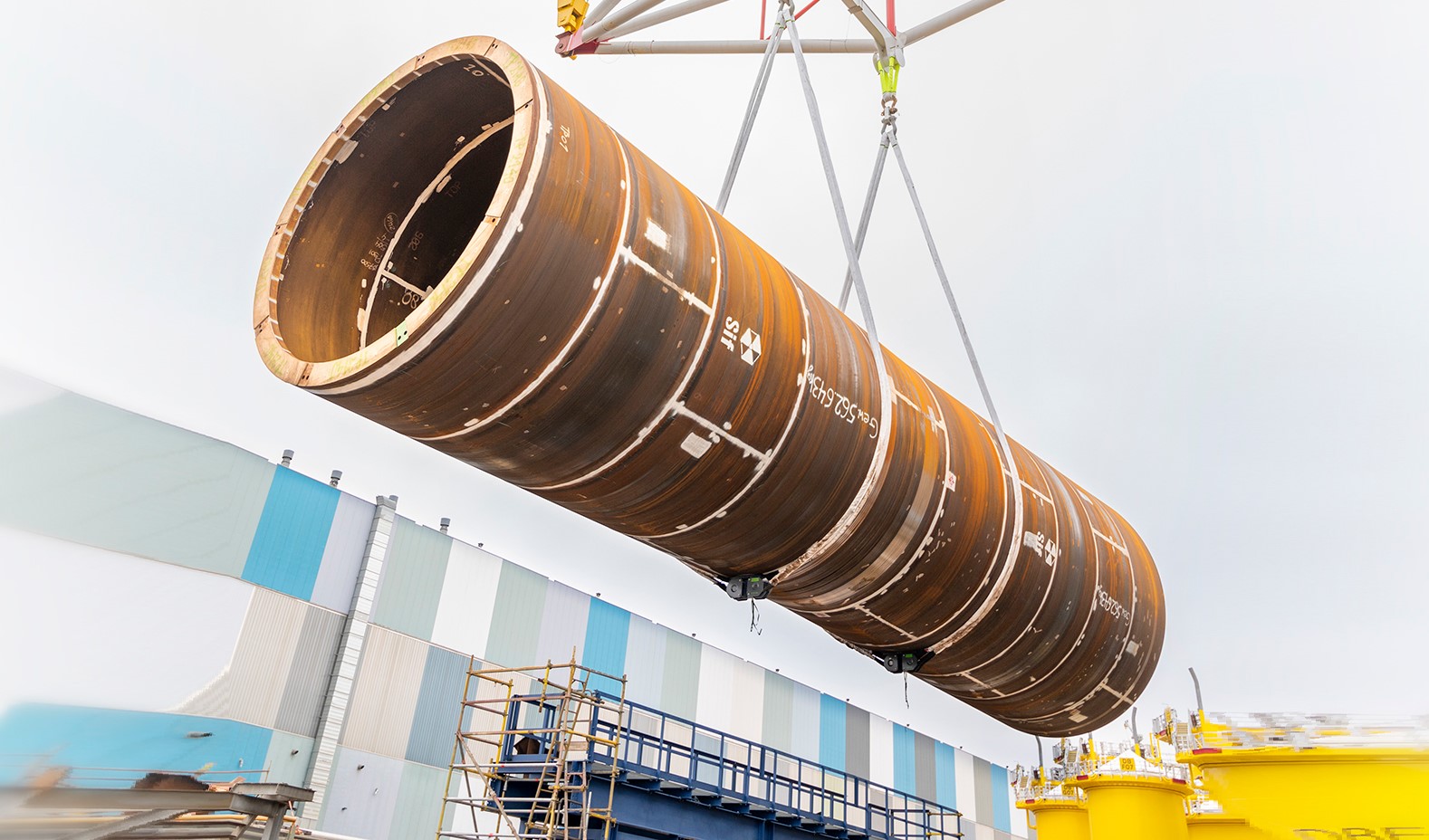 Sytse van der Molen, founder and owner of Enduro Softslings, Fastro's parent company, envisioned the Fastro system to simplify handling large tubular structures. It combines existing structural elements with the unique properties of synthetic softslings, making it versatile and practical for heavy lifting applications.
"As Fastro-team we are honoured by the nomination of the Fastro modular and ergonomic lifting system for the Heavy Lift and Project Forwarding International (HLPFI) Heavy Lift Awards 2023. This recognizes its contribution to improving efficiency and safety in heavy lifting operations by thinking beyond traditional solutions", says Sytse. The company remains committed to continued innovation and excellence in lifting equipment.
The Fastro principle
At the core of the Fastro system is the Octo, featuring a middle plate with double trunnions on both sides for holding two loops of a special softsling (split-eye slings). Safety pins secure the slings, preventing accidental detachment. Unlike traditional systems, the Fastro system doesn't require the disassembly of heavy load-bearing parts.
Another innovation in the Fastro system is the so called split-eye sling. A round sling designed with it ends split in two, forming loops that fit around the trunnion. This design, manufactured according to a highly precise production technique, results in softslings with minimal length tolerances.
In practice, the Fastro system impresses with its simplicity of coupling and uncoupling, requiring only a few straightforward steps. Users can remove the locking ring, safety pins, place two split-eye slings across both trunnions, reinsert the safety pins, and secure them with the locking pin. All in just a fraction of the time of traditional rigging with bow shackles.