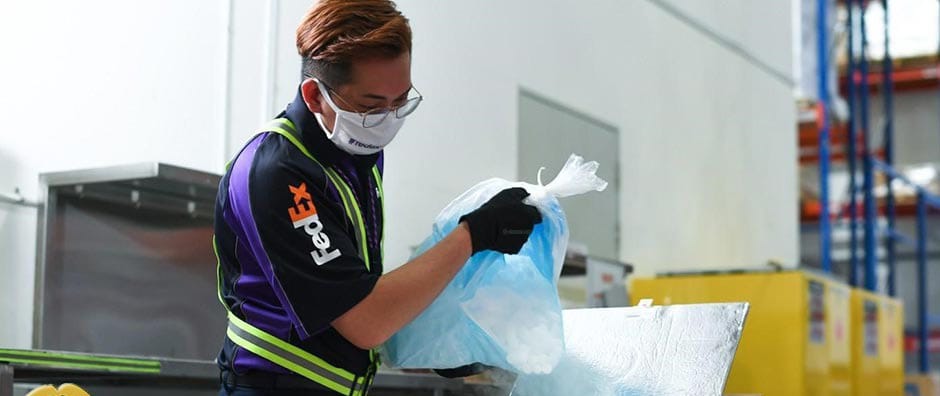 FedEx launches One-Stop-Shop logistics solution for dangerous goods
CEBU : Global logistics firm FedEx Express launched a One-Stop-Shop logistic solutions for dangerous goods for local businesses in Cebu.
A subsidiary of FedEx Corporation, the company noted Cebu's increasing demand for sophisticated services, and Cebuano customers can now enjoy greater convenience in shipping over 2,200 types of dangerous goods from call 1 to 9 such as paints, perfumes, bleaches, and electronic devices with lithium batteries to overseas market.
Dangerous Goods are items or substances that may pose health, safety, or environmental hazards if not handled carefully.
According to the company, through its expertise in logistics handling, dangerous goods are safely packed, marked, labeled and appropriately documented, meticulously handled and shipped by trained personnel to ensure they arrive safely at their destination.
"This suite of services gives businesses enhanced capabilities to expand their portfolio and meet the growing demands of their customers. We hope to open up more possibilities for local businesses to tap into global trade opportunities, as well as contribute towards Cebu's continuous growth, as one of the country's key economic and tourism hotspots," said Maribeth Espinosa, Managing Director, FedEx Express Philippines.
Consistent with its commitment to supporting the growth of local businesses, FedEx continues to launch innovative service offerings to serve the needs of Philippine businesses of all sizes. Some of these innovations include Application Programming Interface solutions, which enables e-tailers to integrate FedEx shipping services into their storefronts, FedEx
Delivery Manager delivery notifications and personalized options are now available to customers via Whatsapp, and with the recent re-launch of International Economy services, day-define transit time is now available for Philippine businesses with less urgent shipments, providing them with a more flexible connection to 170 markets.
FedEx Corp. provides customers and businesses worldwide with a broad portfolio of transportation, e-commerce, and business services. With annual revenue of $93 billion, the company offers integrated business solutions through operating companies competing collectively, operating collaboratively, and innovating digitally as one FedEx.
Consistently ranked among the world's most admired and trusted employers, FedEx inspires more than 530,000 employees to remain focused on safety, the highest ethical and professional standards, and the needs of their customers and communities. FedEx is committed to connecting people and possibilities around the world responsibly and resourcefully, with a goal to achieve carbon-neutral operations by 2040.