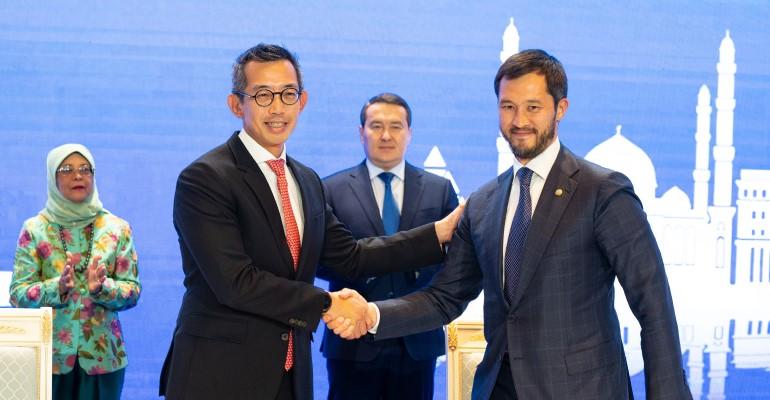 PSA collaborate with Kazakhstan Railways to boost trade via the Trans-Caspian route
SINGAPORE : PSA International, a global provider of ports and supply chain solutions, and Kazakhstan Railways, the operator of the country's primary railway network, have agreed to form a joint venture business, KPMC.
KPMC will facilitate the development of the Trans-Caspian International Transport Route (TITR), which will improve connectivity and trade from Southeast Asia and China to Europe via Kazakhstan.
The agreement was signed on 22 May 2023 in Astana, Kazakhstan, in the presence of Singapore's President Mdm Halimah Yacob and Kazakhstan's Prime Minister Alikhan Smailov.
The collaboration between KTZ and PSA intends to enhance the TITR through initiatives such as block train organisation and the supply of station-to-station products and services. This improves freight flow, decreases transit times, and lowers the cost of transportation via the TITR.
"This joint venture is a milestone moment for PSA, as it expands our global footprint into Central Asia, and reflects our continued commitment to enhance global connectivity and enable sustainable trade," stated Tan Chong Meng, Group CEO of PSA International.