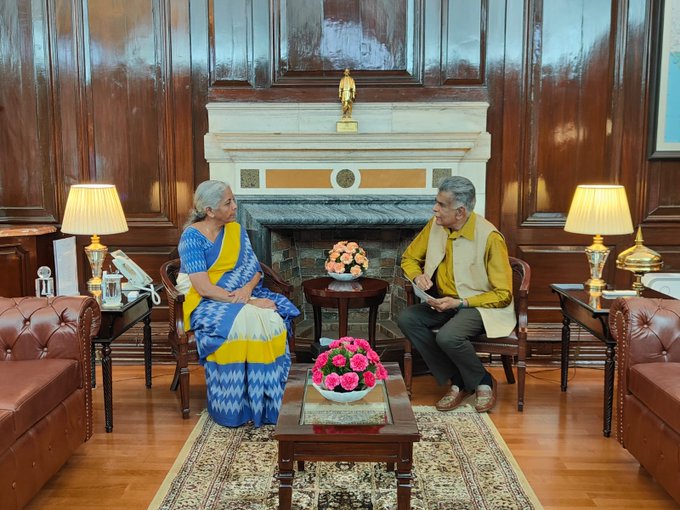 FIEO seeks support for MSME exporting units
NEW DELHI : The Federation of Indian Export Organisations (FIEO) has sought extension of the Emergency Credit Linked Guarantee Scheme (ECLGS) till the end of March next year.
In a meeting with Union Finance Minister Nirmala Sitharaman recently, FIEO President Dr. A. Sakthivel said the scheme (ECLGS 1.0 and 2.0) that was introduced during the spread of COVID-19 was helpful to the Micro, Small and Medium-scale Enterprises (MSMEs). With global economic slowdown, the Indian MSMEs were facing erosion of assets and liquidity and require support now. Some of the exporting sectors were hit hard because of slow movement of inventory with the buyers and declining purchasing power because of higher inflation. The government's support to MSMEs now will help these units sail through the difficult times. Hence, the scheme should be extended till the end of March next year, he said.
Further, the subvention under Interest Equalisation Scheme for exporters was brought down as banks had reduced the interest rates. There was a complete turn of events now and the MSMEs were unable to get loans at less than 8 % – 11 % interest. The interest rates were firming up and the support under Interest Equalisation Scheme should be restored to 5 % for MSMEs and 3 % for 410 tariff lines, he said.