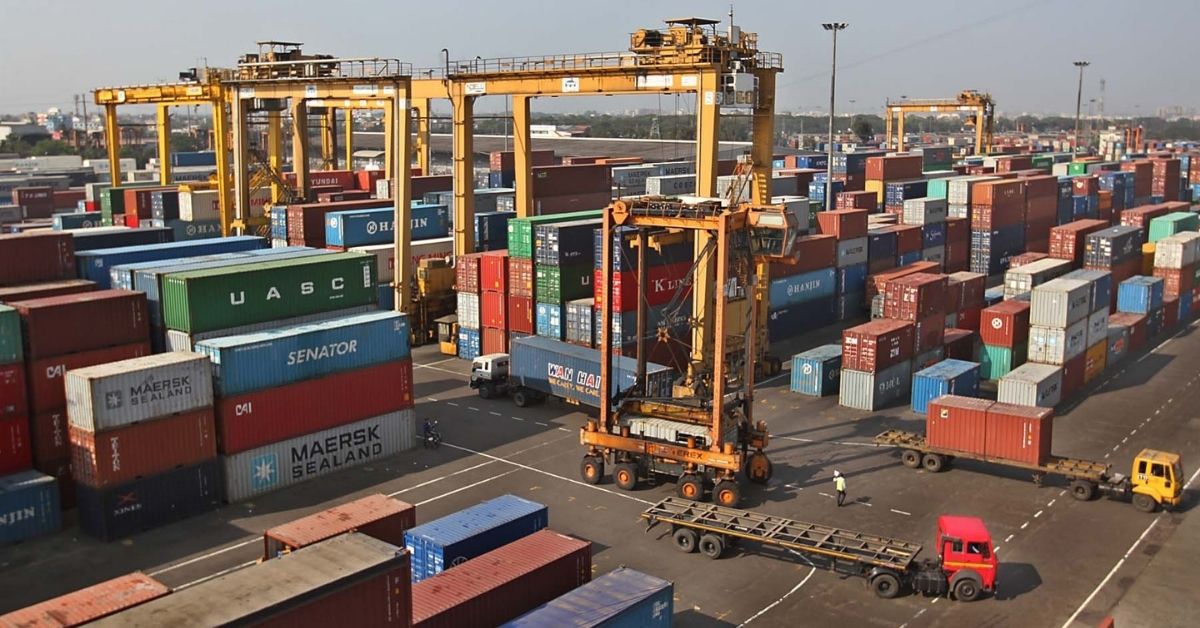 First-ever 200m long ship to dock at Patenga Container Terminal on 26 Feb
CHATTOGRAM : The Patenga Container Terminal is going to berth its first-ever 200-metre-long ship on 26 February.
Meghna Group will inaugurate four of its ships at the Patenga Terminal on that day and a bulk carrier named MV Meghna Victory, which has a draught of 13.2 metres and a length of 200 metres, will dock at the terminal, Chittagong Port Authority Secretary Md Omar Faruk said.
State Minister for Shipping Khalid Mahmud Chowdhury will officially inaugurate the new UltraMax dry bulk carriers – MV Meghna Victory, MV Meghna Prestige, MV Meghna Hope and MV Meghna Progress.
Chittagong Port Authority Chairman Rear Admiral M Shahjahan, Director General of Shipping Department Commodore Md Nijamul Haque and HSBC Bangladesh Chief Executive Officer Md Mahbubur Rahman will be present at the event.
Md Abu Taher, chief engineer of Mercantile Shipping, a concern of Meghna Group, said, "The draught of the MV Meghna Victory will be first reduced by unloading goods at the outer anchorage of the Chattogram Port and then brought to Patenga Terminal. No goods will be unloaded here."
The MV Meghna Victory arrived at Kutubdia, just outside the Chattogram port area, with 62,500 metric tonnes of wheat from Canada's Vancouver port on 16 February.
The MV Meghna Prestige will arrive at Chattogram port on 17 February with coal from Muara Pantai port in Indonesia. Meghna Hope will start sailing the sea on 15 March and Meghna Progress from May.
According to Meghna Group, the four ships were built by a joint venture company of Japan and China named Jiangsu Yangzi-Mitsui Shipbuilding Co Ltd. The group invested $105 million in the ships.
Around 100 Bangladeshi sailors have been employed in these ships. With the addition of four new vessels, the number of vessels in the group's fleet stands at 22.
The most expensive bulk carrier in Meghna Group's fleet is valued at $36 million. Each of the small and large ships has an average price of $25 million. As such, Meghna Group's current investment in 22 ships is $550 million.
Meghna Group is the second largest company in the country in terms of the number of vessels with 22 vessels in its fleet.
According to Chattogram port sources, only rice imported by the government is currently being unloaded at the newly constructed Patenga Container Terminal. But these ships are smaller in size.
Earlier, ships with draughts of 9.5 metres and a length of 190 metres were docked at Chittagong port.
On 16 January, a ship with 10 metres in draught and 200 metres in length was docked at a jetty of Chittagong Container Terminal (CCT) of the port for the first time on a trial basis.
Since no operator has yet been appointed to run the Patenga Container Terminal, the loading and unloading of goods on ships are being conducted under the management of the Chattogram port.