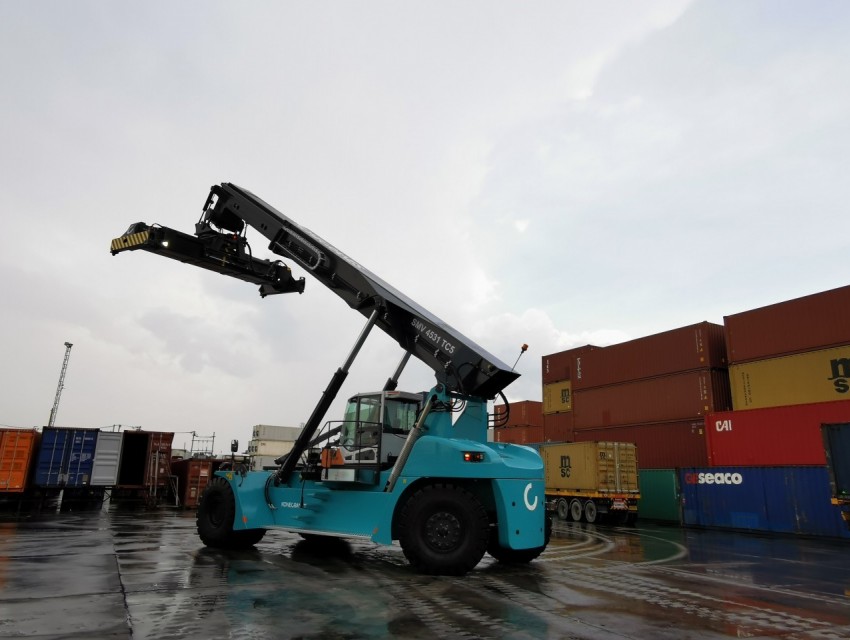 Konecranes introduces new lift truck innovations
FiNLAND : Konecranes added two new technical innovations to their lift truck lineup: reach stackers that can carry larger empty containers and spreaders with greater capacity.
Not all containers are entirely loaded when crammed for transport or totally empty when they reach their destination. As a result, Konecranes has launched the SMV 128 TC6 reach stacker, which can handle semi-laden and empty containers weighing up to 12 tons. The new technology allows customers to safely and efficiently handle a larger range of lighter boxes.
As for reducing carbon emissions, intermodal reach stackers are offered with two Konecranes Ecolifting variants.
To begin, Flow Drive uses a novel hydromechanical variable gearbox and a unique engine compartment design to cut CO2, fuel consumption, and expenses by up to 25%.
According to Konecranes, all new reach stackers can be powered by HVO100, a 100% renewable and fossil-free chemical replica of ordinary diesel that can cut fossil-based carbon emissions by up to 90%.