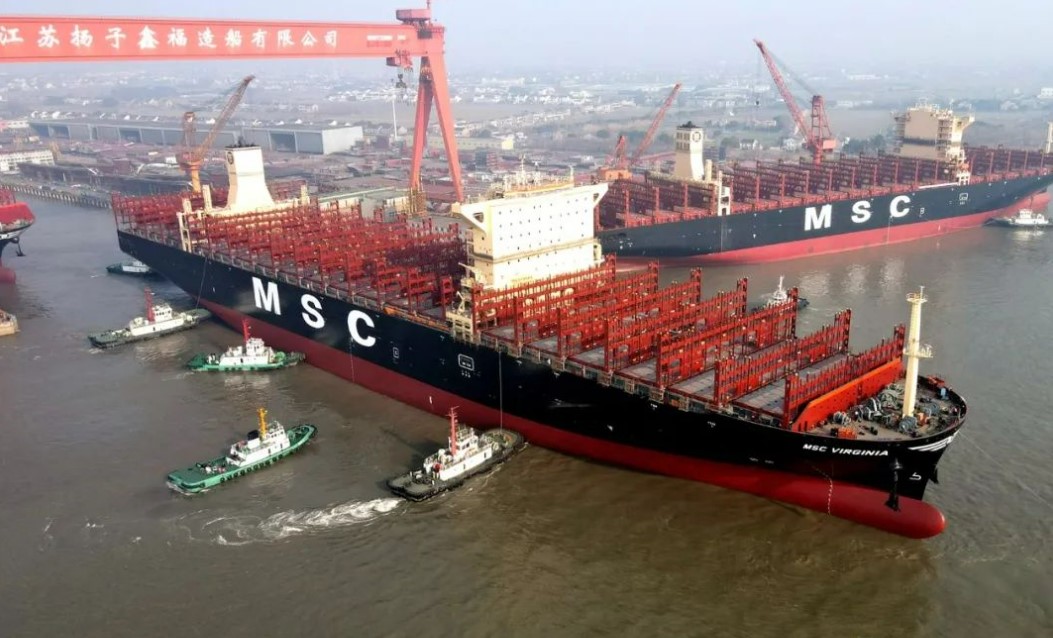 FMC in tussle with MSC over $1,000 surcharge
WASHINGTON, D. C. : The Ocean Shipping Reform Act of 2022 (OSRA 2022) broke new ground, in creating mechanisms for cargo interests to challenge charges initiated by carriers that are potentially not conforming with the legislation's language.
In an advisory regarding these "Charge Complaints", the Federal Maritime Commission (FMC), the agency said: "Under 46 U.S.C. § 41310, any person may submit to the Commission a complaint [a shipper, consignee, trucker or third party who paid such charges or who has been invoiced or assessed for such charges] about charges assessed by a common carrier that they believe may not comply with sections 41104(a) or  41102 of the Shipping Act as amended."
The FMC noted, when issuing its advisory in late 2022, that: "While complaints about the reasonableness of a demurrage or detention charge tend to be the most common, other carrier fees or charges which are not in compliance with 46 U.S.C. §§ 41104(a) and 41102 may be submitted for investigation."
The process is iterative; under interim rules now in place, the FMC will start an investigation of complaints, which, in a late January 2023 meeting, it suggested had exceeded 200, with "more coming in each week", and, if they are deemed to be legitimate, it can order refunds. The FMC said that approximately 1/3 of these had been "perfected", meaning that they met the basic threshhold for investigation. Of 72 investigations opened in the second half of 2022, 53 were completed (with the carriers issuing refunds, in some cases), and 18 were found to have insufficient evidence to support a claim.
Three cases were referred to the FMC's Office of Enforcement, to move forward with an order to show cause – with the office directing that common carrier to "show cause" why it should not be ordered to refund the fees or charges paid or waive such fees. Two of these were settled out, with carriers providing refunds before the FMC actually issued its order to show cause.
FMC's Tara Nielsen, a lawyer in its Office of Managing Director, said, in the FMC's January 2023 meeting: "The charge complaint process is already having success in driving settlements in waivers in demurrage and detention billings." She added that: "The Commission encourages such settlements when they are mutually reached between the shipper and the carrier.
One case that has not yet been resolved- with the FMC actually issuing a show cause order, sees complaints directed against Mediterranean Shipping Company, by a small shipper of paper products. In Docket "NO. CC-001", Sofi Paper Products. which makes bio-degradable drinking cups and straws. was seeking a refund of a $1,000.00 "congestion surcharge" that had been assessed by the carrier in July 2022 – after the implementation of OSRA 2022.
In the FMC's legal filing posted on its website, the carrier has been given an end-February deadline to show cause why it should not refund the charges, and why civil penalties should not be assessed against it. The timetable for various legal back and forth pegs 8 May 2023 as the date that the FMC's final decision should be issued.