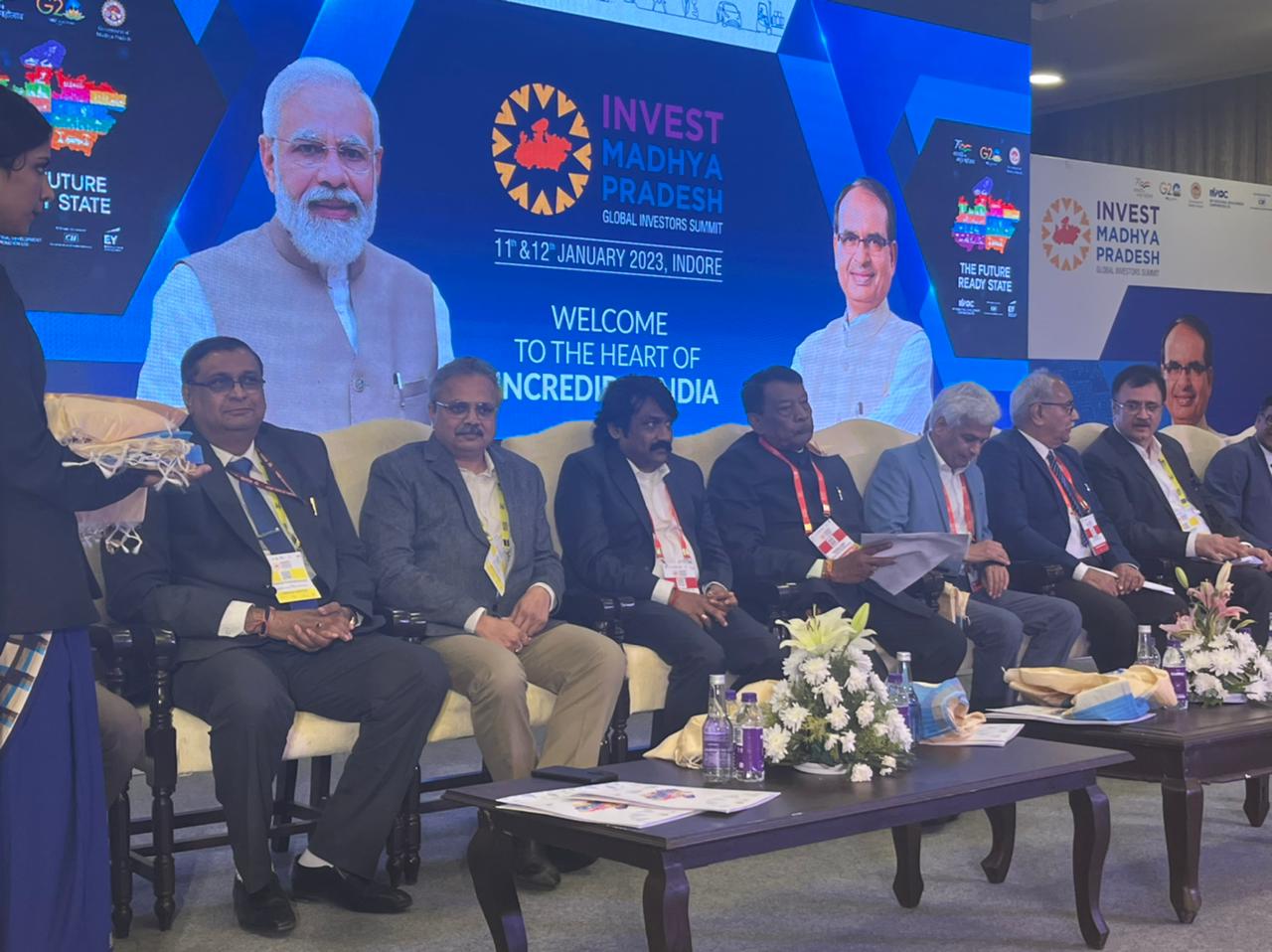 Food Min Bisahulal Singh highlights state's strengths at MP 7th GIS session on Logistics and Warehousing
NEW DELHI : Food and Civil Supplies Minister Shri Bisahulal Singh said,"in last 4 years, 535.28 lakh metric tonnes of wheat and paddy were procured from 73 lakh 29 thousand farmers, the state stood first with the highest wheat procurement in the country procuring 129.42 lakh metric tonnes of wheat from 15 lakh 94 thousand farmers in the year 2020-21, "
He was addressing a session on 'Logistics and Warehousing' during the 7th Global Investors Summit. "Madhya Pradesh is at the heart of India. There is no dearth of water, electricity, roads, and infrastructure. Being in the centre of the country, airport and rail facilities are easily available with connectivity better than any other state," Singh said.
He said that investors should invest in Madhya Pradesh wholeheartedly and without any hesitation. He said that storage is being done with modern technology and the state has earmarked 100-200 acres of land for setting up warehouses and logistics hubs.
Principal secretary Umakant Umrao said the state is centrally located and well-connected with all major Indian cities and ports. It has the distinct advantage of being in the centre of India with inter and intra-state connectivity for distribution. Strong support infrastructure, a robust road network of over 3 lakh kms, over 40 national highways, 5 operational airports and over 550 trains making their way across the state.
The panellists for the session were Praveen Hiremath, Director, KPMG, Alok Badkul, Executive Director, CONCOR, Arun Pandey, Retd. IAS, Saurabh Bandopadhyay, DRM, Vikram Jaisinghani, CEO, Adani Logistics, Chandrakanta Dey, Head, JLL, Ramnath Subrahmanyam, CEO of TVS Industrial and Logistics, and Anay Shukla, Chief Customs Officer, Welspun.