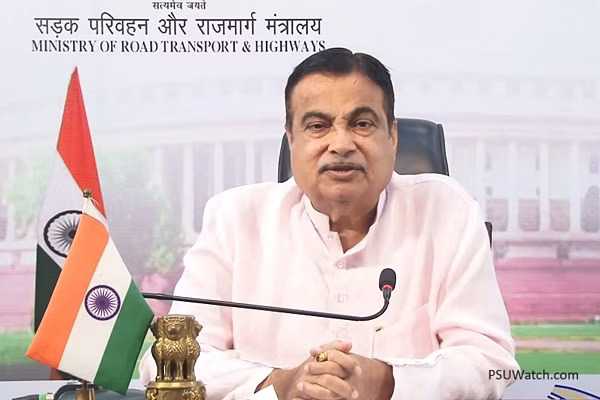 Gadkari announces Mihan expansion, making city cargo capital, tech hub
NAGPUR : It's advantage Vidarbha as the city's ambitious Mihan Project will be expanded towards Gumgaon near Samruddhi Expressway and Hingna. Addressing a meeting of MPs, MLAs and industrialists from Vidarbha to seek suggestions for the proposed Advantage Vidarbha Summit by Association for Industrial Development, the city MP and Union Minister Shri Nitin Gadkari said Nagpur was poised to become the country's cargo capital with Rs 2,400 crore sanctioned for the projects.
"Deputy Chief Minister Devendra Fadnavis has sanctioned one Rs 1,200 crore cargo project (near Butibori) and my ministry has sanctioned another one near Sindi dry port of an equivalent amount," Gadkari said.
Currently, Mihan provides employment to 68,000 youths, but the minister said his target is to employ about one lakh youths before next year's Lok Sabha elections.
"Abu Dhabi's Lulu group promised me and Fadnavis of setting up an international convention centre at Mihan. I have also urged Wipro founder chairman Azim Premji to establish units in the project. Persistent Systems, which has over 25,000 workforce, is now setting up a unit at Mihan and provide 3,500 jobs. Even IT giants like HCL have employed 15,000 and Infosys may employ up to 25,000 in future. Aviation majors like Dassault are making parts for Airbus and Boeing aircraft. We are trying our best to draw more investment to Mihan."
The proposed Advantage Vidarbha Summit was an initiative to stem farmers suicides in the region and generate at least 25 lakh jobs in the coming years. "I had met GMR authorities in Delhi where they spoke about starting Nagpur international airport modernization project work after getting an order from Supreme Court. I also met Taj Group brass to set up their hotel in the city and showed them 17 sites for the project. A company from the Netherlands would start a garbage-to-CNG conversion project in the city soon."
Explaining his vision for the city, Gadkari said the old grain market in the city, which faced space crunch, would be replaced with a plush one with adequate parking space. "Its design has been made by a Dutch architect. We will be laying its foundation next month. Similarly, I had told civic authorities to raze shops and establishments at Shahid Chowk and build six markets with sufficient parking and other public facilities there."
Had Jamsetji Tata been granted permission to set up a unit, Gadchiroli would have been a prosperous district like Tata Nagar, Gadkari said, adding it would have drawn more investments. "Tata had visited riding a horse to Surjagarh at that time, but did not get permission," he said and added that Gadchiroli has a huge potential for mining.