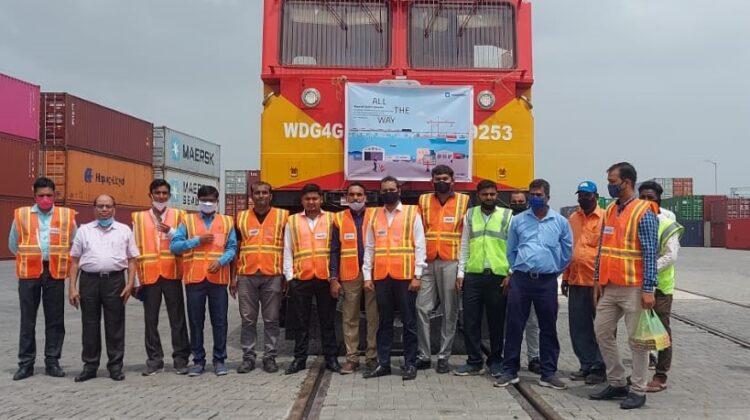 GatewayRail ICD Viramgam (Ahmedabad) welcomed the inaugural "Maersk Sprint Service" for Solar PV Panel Imports

AHMEDABAD : Gateway Rail Freight Ltd (GatewayRail) got the startup "Ship to Rail – Maersk Sprint Service" dedicated exclusively to Solar imports. This Ship to Rail Service started from Pipavav Port and transported 180 TEUs of Solar PV Panel imports destined to ICD Ahmedabad (Viramgam), where it will be Customs Cleared and then delivered at the project site.
Targeted at catering faster clearance of Import containers with regular train services from APM Terminals Pipavav Port, GatewayRail is committed to serve superior service to the trade in Ahmedabad region. Gateway Rail operate regular train services through their ICD Viramgam in Ahmedabad region in Import and Export direction from and to the Gateway Port Terminals of Mundra, APM Terminals Pipavav and Nhava Sheva.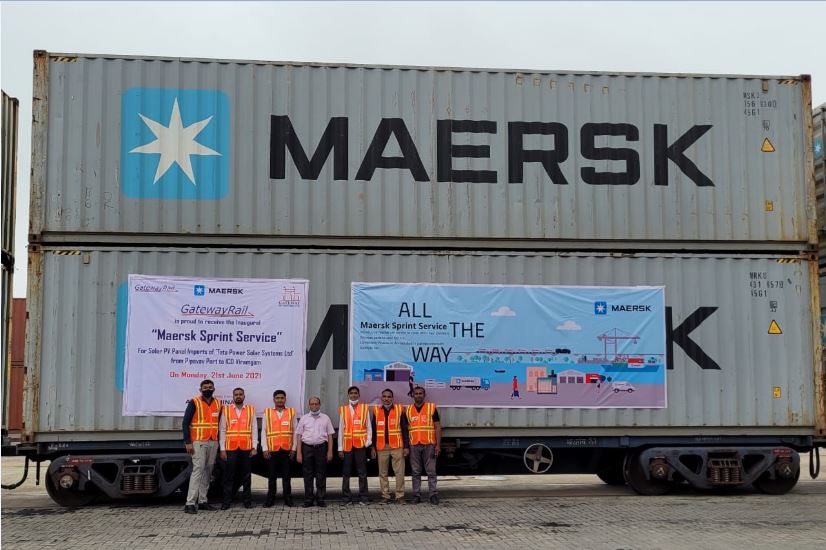 GatewayRail currently operates four weekly Maersk import services, three carried by Maersk through APM Terminals Pipavav Port and one through Mundra Port for GatewayRail ICD at Gurugram, Faridabad, Ludhiana. GatewayRail also runs a weekly dedicated train in export direction from ICD Faridabad to Pipavav Port. A recent addition to this basket is "Maersk Automotive Express" catering to Automobile sector of NCR in both Import and Export direction.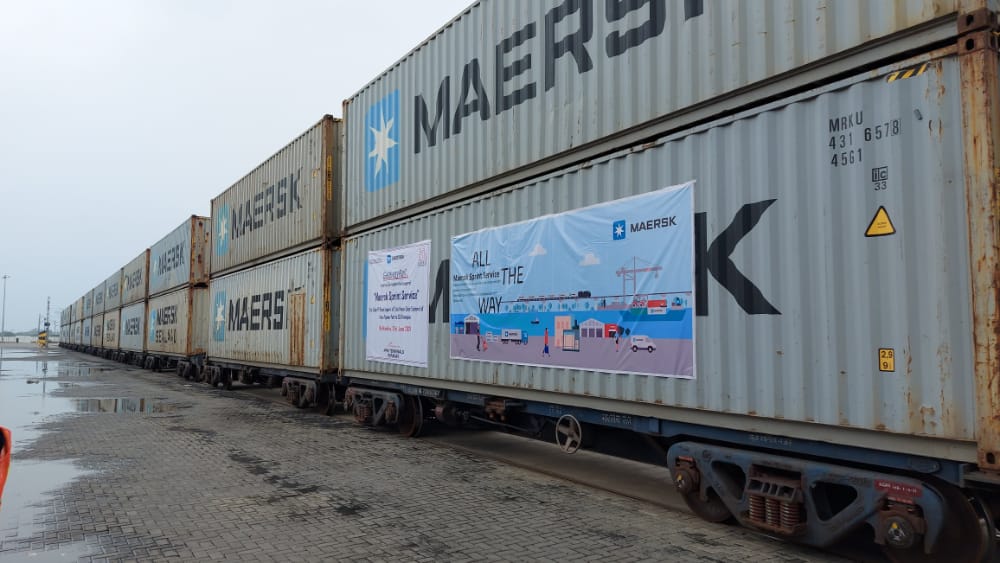 India's leading private container train operator is Gateway Rail Freight Ltd (a subsidiary of Gateway Distriparks Ltd). It provides intermodal logistics solutions from its rail-linked Inland Container Depots (ICD) based at Gurgaon, Faridabad, Ludhiana and Viramgam and a Domestic Container Terminal (Navi Mumbai) with an overall annual handling capacity of over 6,00,000 TEU and warehousing space of over 40,000 SQM. GatewayRail has been the pioneer in the dedicated train services for imports and exports carried by all major shipping lines and major customers. These services are operated to match vessel cut-offs for exports and vessel arrival for imports. It also operates dedicated reefer train services for temperature controlled cargo in reefer containers. The company operates a fleet of 31 train sets to provide regular services between these ICDs and maritime port terminals of Nhava Sheva, Mundra and Pipavav for transportation of EXIM, Domestic and Reefer containers. It also offers road transportation service for the first and last mile to its customers with its own fleet of over 350 GPS enabled trailers. The group also has a network of 6 container freight stations and 35 temperature controlled warehouses across India.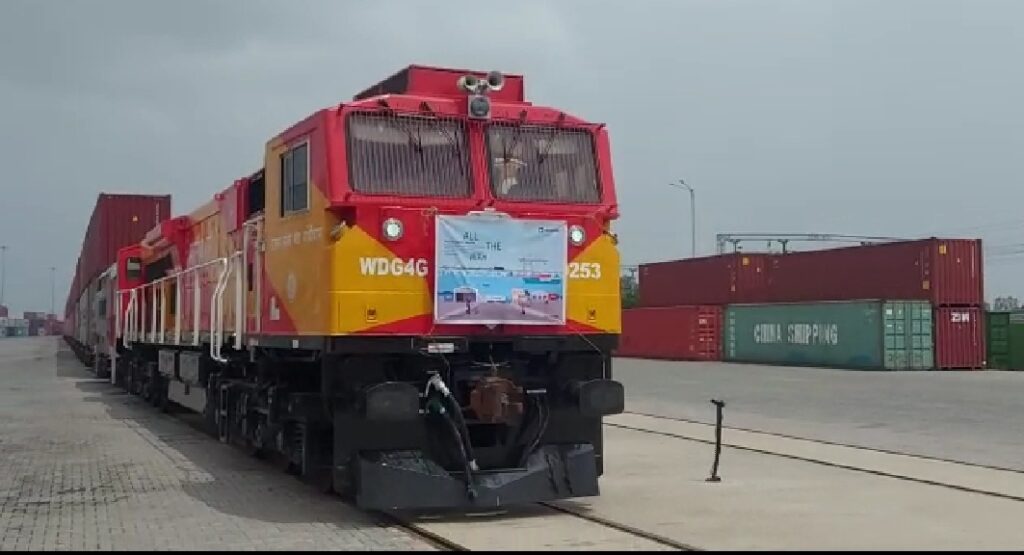 Source : Gateway Rail