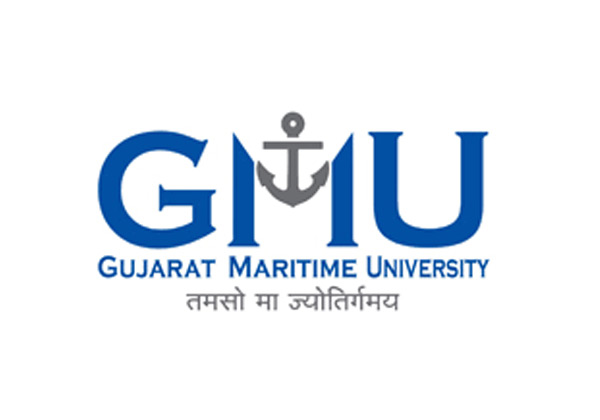 Gearing Maritime Professionals for better synergies between the Public and Private Sectors : GMU concludes EDP programme on "Public Private Partnership in the Maritime Sector"
GANDHINAGAR : Gujarat Maritime University (GMU) concludes Executive Development Programme on "Public Private Partnership in the Maritime Sector".
Gujarat Maritime University(GMU) under its Centre of Executive Education organized the online Executive Development Programme(EDP) on "Public Private Partnership in the Mari sector" between 24 July to 8 August 2021. The Programme was a huge success with delivery of the Programme done under the leadership of Professor G Raghuram (Professor Emeritus, GMU and Ex. Director, IIM-Bangalore) and Capt. Yashoverman Sharma(Director, True North Competency Management), along with the deep subject-specific insight from other faculties – Prof. Anil Suraj (IIM Bangalore), Prof. V. Ravi Anshuman (IIM Bangalore) and Dr Girish Gujar (Ex-Marine Chief Engineer) which greatly benefited the participants. This EDP focused on infrastructure development projects and the contemporary challenges the maritime sector along with other issues which infrastructure sector is exposed to mainly by virtue of their close inter-dependence and business viability. The case study based approach translated the theoretical discussion into practice having dealt with the past and ongoing real-life infrastructure projects, in the light of the legal development, economic upheaval, the policy change within the country and beyond; giving a holistic understanding of the importance of the proper planning and structuring of the infrastructure development project in public private partnership.
The Centre of Executive Education of GMU also has a tie up with the globally reputed Erasmus UPT and STC International, both institutions based out of Rotterdam, the Netherlands which is the also the Maritime Capital of Europe. The programmes under this collaboration are offered with joint certification of the international partners and GMU.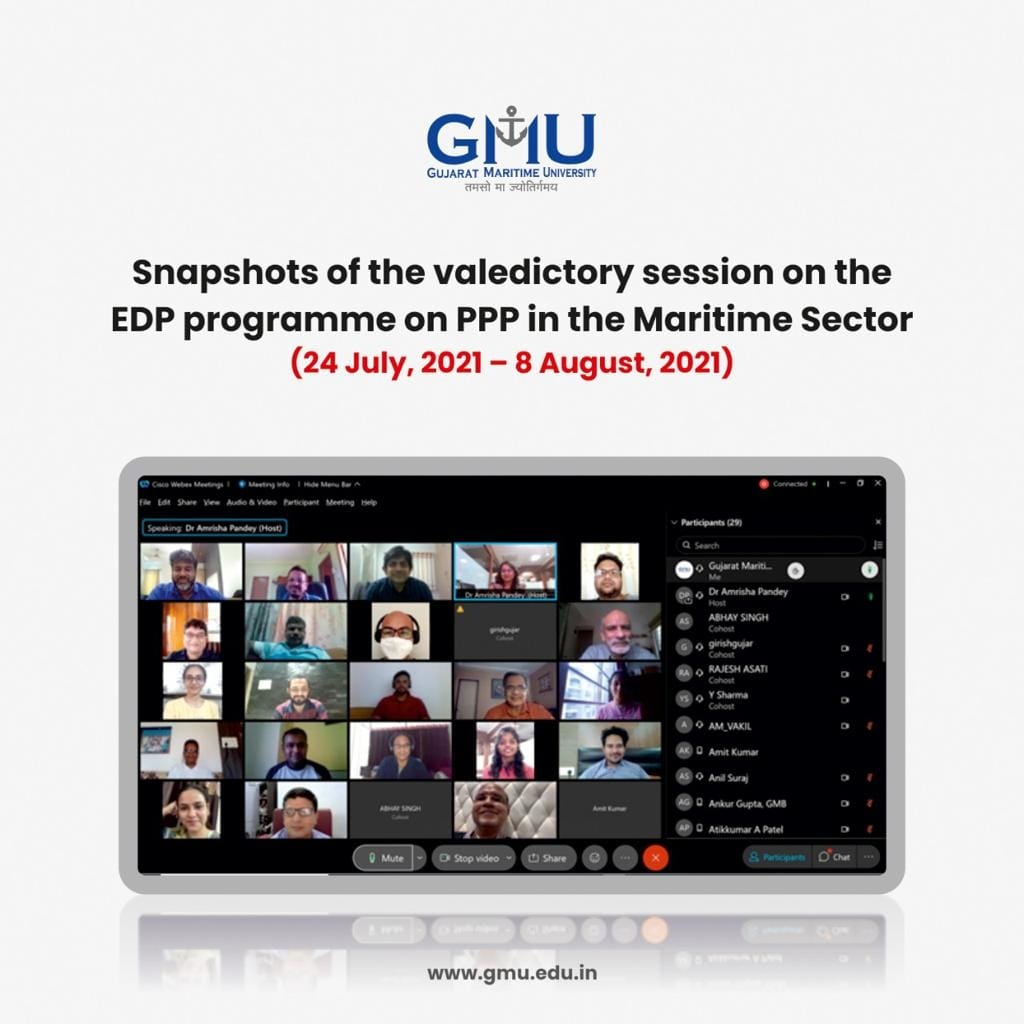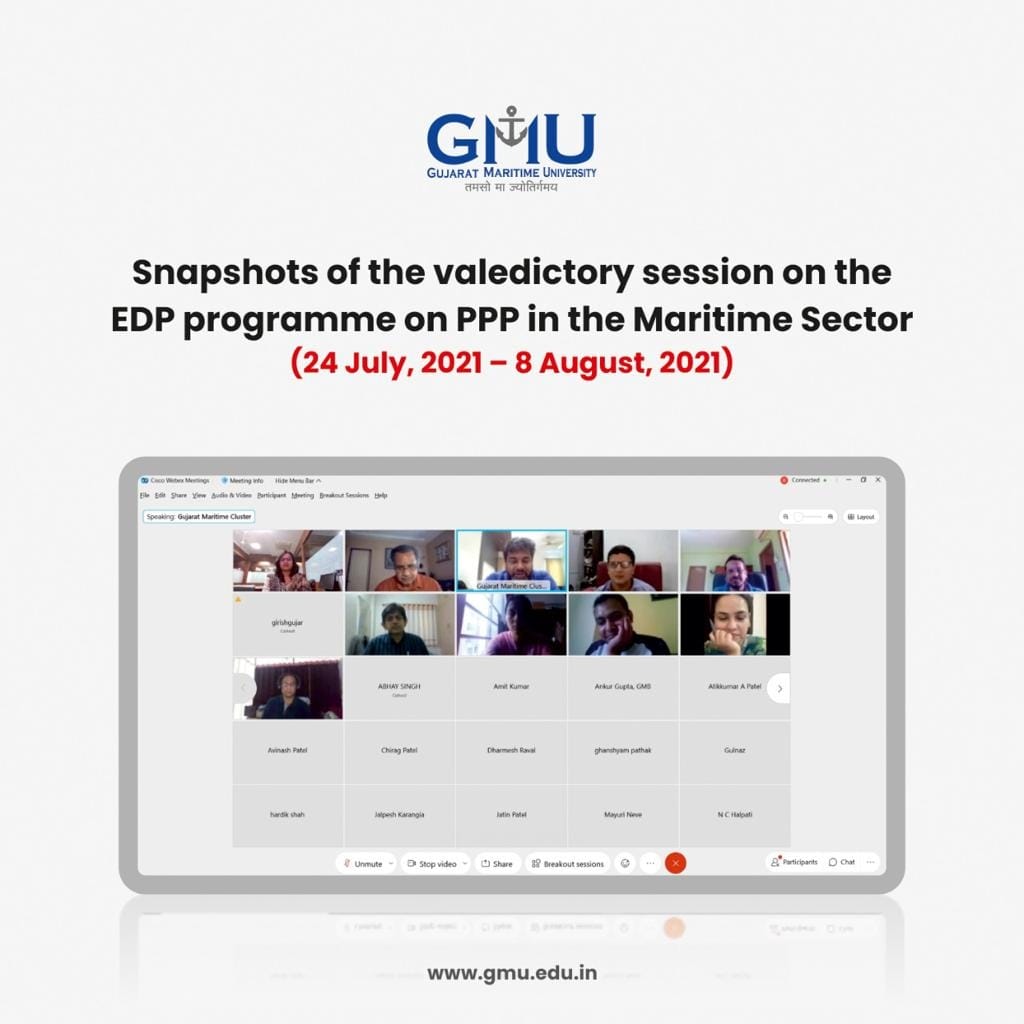 Source : GMU