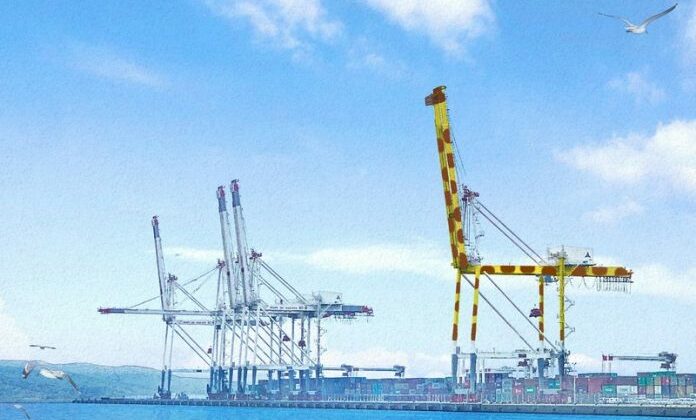 Giant giraffe to enter Hakata Port
A big giraffe will appear at the container terminal of the Hakaka port in the southern Japanese city of Fukuoka, as the city will repaint a large quay crane with a giraffe pattern.
Fukuoka City has announced on 20 July that it will repaint a crane with a total length of 100 metres on Island City, an artificial island in Higashi-ku, Fukuoka City, with a giraffe pattern so that Hakata Port "will become familiar".
The crane changes are scheduled to be completed in February next year, and the "giant giraffe" is likely to become a symbol of the new port, according to local media.
Mayor Soichiro Takashima said at a press conference that "If you see a cute giraffe, you may feel better," addressing children at the Fukuoka Children's Hospital, from where the cranes of the port can be seen.
According to the city, the cranes of the port can also be seen from the Kashii Island Bridge, which connects Island City and the adjacent Kashii Parkport area.
Source : Container News