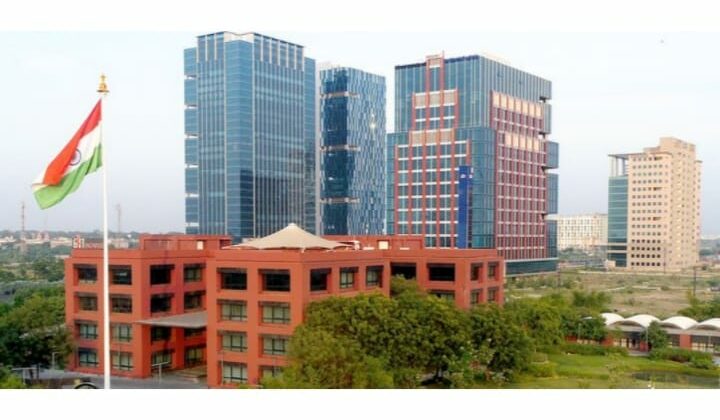 GIFT City may get Ferris Wheel bigger than the London Eye
GANDHINAGAR : Gujarat International Finance Tec City Company (GIFTCL) is planning to create a social infrastructure project, including entertainment, recreational, and retail zones, spanning over 20.5 acres within GIFT City. This development will also feature a large Ferris wheel named "GIFT Eye" and will be situated adjacent to the riverfront, covering a minimum area of 1.5 million square feet.
For the proposed "GIFT Eye," the highest point will be 158 meters, as indicated by the current No Objection Certificate from the Airport Authority of India, which will be higher than the overall height of the London Eye at 135 meters. The selected party will be responsible for obtaining the necessary regulatory approvals.
The introduction of social infrastructure by real estate developers will enhance the overall ecosystem of GIFT City, completing the missing link for the integrated development of this international financial tech hub. This initiative aims to enhance the quality of life in the city, making it an attractive destination for the right talent, said Jaxay Shah, Founder, Chairperson, and Managing Director of the Savvy Group, which has invested in various commercial and residential projects in GIFT City, while expressing his enthusiasm for this development.
To bid for the social infrastructure project, interested parties, including consortiums and special-purpose vehicles, must have a minimum net worth of Rs. 10,000 crore or $1.2 billion as of the last financial year. Additionally, the bidding firm should have completed at least three real estate projects designed by reputed architects, with each project having a minimum built-up area of 1.5 million square feet, all within the past six years. Furthermore, the bidder should have experience in developing at least one project on a minimum land area of 21 acres. The builder should have also designed and completed at least one mall spread over 0.5 million square feet in the last six years.
GIFTCL has identified the land in the special economic zone's non-processing area for the aggregated development of commercial and entertainment infrastructure.