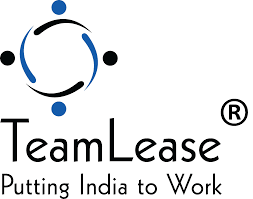 Rising logistics demand expected to create 10 mn jobs in India by 2027
NEW DELHI : Buoyed by government policies and rising economic activities, the Indian logistics industry is poised for rapid growth and is expected to create 10 million jobs by 2027, a report said on Thursday.
Propelled by recent industry reforms, including the government's Production-Linked Incentive (PLI) scheme, robust production figures, as well as changing consumption patterns, innovative business models such as 3PL (Third-Party Logistics) and surging rural demand, India's logistics industry is poised for rapid growth in the coming years, the report by TeamLease Services said.
The sector, which is growing at an annual rate of 12 per cent, is expected to add 10 million jobs by 2027, it said.
The Teamlease Services report on the logistic sector is based on secondary sources like current industry reports and market research.
"We are witnessing the emergence of a dynamic industry that is poised to create about 10 million new job opportunities over the next five years, owing to a significant increase in both production and consumption," TeamLease Services Vice President and Business Head, Balasubramanian said.
This increase in output has increased demand for logistics services such as transportation, warehousing, and distribution, he said.
Further, shifting economic dynamics such as rising disposable incomes, lower inflation rates, and rising rural demand have sparked a nationwide consumption boom, he added.
The increased demand is not only reshaping the logistics industry, but it is also opening up a slew of new job opportunities including supply chain managers, logistics specialists, distribution managers and warehousing managers, as per the report.
The report further stated that as logistics hubs become world-class facilities, there is an increasing reliance on automation, Artificial Intelligence (AI), and Machine Learning (ML) for sophisticated demand forecasting and supply chain planning.