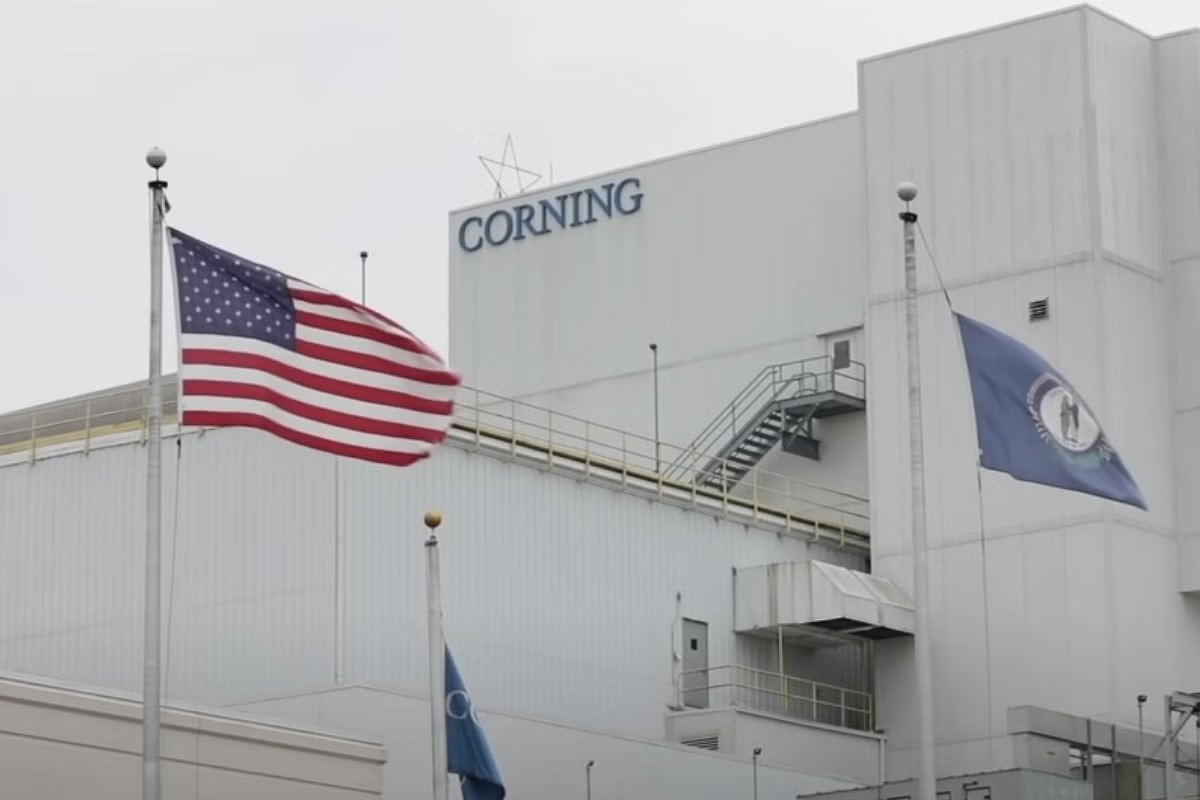 Global glass giant Corning to commence production in India by 2024 end
NEW DELHI : Corning, the largest specialised glass manufacturer for electronics globally, has officially announced a collaboration with Optiemus Infra to produce finished cover glass in India. The new factory is expected to receive investments of Rs 1,000 crore and will commence production in the fourth quarter of next year. Corning, a leading supplier to tech giants like Apple, Samsung, Xiaomi, Vivo, and Oppo, is making its first manufacturing investment in India specifically for glass production.
The company aims to serve not just mobile phone makers but also other segments, including notebooks, tablets, and smartwatches, according to John Bayne, senior VP and GM for Corning's Mobile Consumer Business. Bayne announced that the company plans to serve both the local and global smartphone ecosystem, with potential for exports.
The initial production capacity will be 30 million units, and the company will apply for incentives under the scheme for promoting the manufacturing of electronic components and semiconductors, according to Bayne. The joint venture with Opiemus, with a ratio of 70:30, will position Opiemus as the larger partner in the partnership.
The company's decision to manufacture in India was driven by its aim to diversify supply chains and relocate some manufacturing operations from China, according to Bayne. The joint venture plans to produce 30 million units in India during the initial manufacturing phase, creating employment opportunities for 500-1000 individuals.
Discussions are underway with state governments, including Tamil Nadu and Telangana, to secure land for the factory,
Corning, renowned for its durable 'Gorilla Glass', said that the joint venture is exploring the possibility of seeking financial incentives to support the production of electronic components and semiconductors.
With this JV, Optiemus Infracom is set to expand its business into the manufacturing of glass covers.
The company currently produces laptops, tablets, telecom equipment, and hearables and wearables for various brands.
Cover glass, a crucial component in mobile phone manufacturing, is currently imported into India in order to be laminated with display panels.
Bayne stated that the company's decision to establish local manufacturing facilities would encourage other companies to also set up operations in India.
The joint venture (JV) will focus on providing the component with equal quality and pricing, while reducing logistics and shipping expenses.
As the JV grows, Corning intends to introduce glass-sheet manufacturing and glass melting capabilities in India.