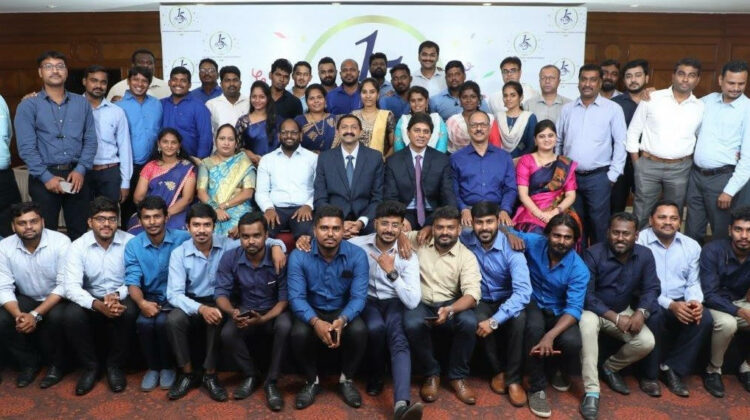 Global Logistics celebrates 15 years of passion, innovation and excellence

---

MUMBAI : Global Logistics has grown from a team of 20 people to more than 300 people with offices in 16 locations across India Since its inception in 2006 . Global Logistics Led by Mr. Asif Mujawar, Mr. Jiss Mathew, and Mr. Naveen Prakash, enables seamless services to its client base of more than 11000 customers across the verticals of LCL cargo Consolidation, Air Freight, Express Cargo, Warehousing, NVOCC, Project cargo, and Transportation.
The organisation has grown over the years, by focusing on customer centricity to constantly provide innovative and customized solutions. To deliver on their customer promise they are dedicated to enhancing team skills to provide the required expertise that their customers have come to rely on over the years. This holistic approach has led to expansive infrastructure, leading to seamless operations across locations, both within India and overseas.
Today as a result, small and mid-sized forwarders heavily rely on the Global Logistics network and technological solutions, to handle shipments in different geographical regions, both in India and overseas .In 2021 this journey has culminated into 15 years of passion for delivering innovative solutions while striving for excellence.
Co-founder and Director of Global Logistics, Mr Jiss Mathew shared, While celebrating this milestone, "It's been an amazing 15 years, When the three of us took a leap of faith in 2006 and started Global Logistics, we knew we wanted to build something that would change how the logistics industry works…for the better of course. What we didn't know is how many people and organisations would partner with us along the way to bring our vision to life. We are truly blessed in that matter."Mr Naveen Prakash, Co-founder and Director, said on the occasion, "It is a matter of great pride for us to see the way Global Logistics has evolved and we can proudly say that now we stand for Passion, Innovation, and Excellence. Every single day each and every Globalite puts in unwavering focus to bring to life our core values to deliver exceptional customer experience. That is our driving force."
"We have received many awards and accolades over the last few years but our true strength is our team and the trust our customers put in us. We have always focused on creating a win-win-win situation and are glad to be able to share this milestone with everyone who is associated with us", added Mr Asif Mujawar, co-founder and Director of Global Logistics.