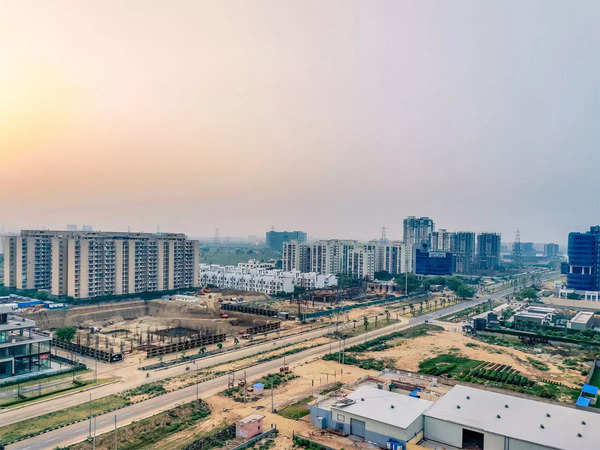 Government to announce locations for eight new cities, to ease population pressure and foster economic growth
NEW DELHI : Plans for eight new cities to ease population pressure on existing urban centres are being considered, stated a senior official in Indore on 18 May.
M B Singh, the Director of the G20 unit of the Union Housing and Urban Affairs Department, revealed that the 15th Finance Commission recommended the development of new cities in one of its reports.
Singh shared this information during a meeting of `Urban 20 (U20)' , reports The Hindu.
The 15th Finance Commission report for 2021-26, presented in Parliament on 1 February 2021, recommended Rs 8,000 crore for the incubation of eight new cities in the country through a challenge.
The Union Housing and Urban Affairs Ministry has evaluated 26 applications for new cities from 21 states. Eight of these proposals are under consideration by the central government for development, according to Singh.
The new cities' locations and timelines will be announced by the government in due course.
The 15th Finance Commission set aside Rs 8,000 crore for a performance-based challenge fund for the incubation of eight new cities, with Rs 1,000 crore available for each new city proposed.
Given the sparse urban population in the northeast and hill states, it has been suggested to allocate Rs 1,000 crore for the construction of two new cities, each costing Rs 500 crore. A state can only have one new city through this fund.
Gurgaon (Haryana), Jabalpur Extension (Madhya Pradesh), Ayodhya (Uttar Pradesh), GIFT City Expansion (Gujarat), Nagaki Global City (Nagaland), New MOPA Ayush City (Goa), and Bantala Greenfield City (West Bengal) are among the suggestions received for new cities or expansion of existing ones.
Singh said that creating new cities in the country since current cities do not meet citizen needs and unplanned expansion on city outskirts disrupts, basic planning. He stated that a new city would boost social and economic activities within a 200 km radius.
The Union government will have a significant part in building new cities, despite the lack of a confirmed financial plan, according to Singh