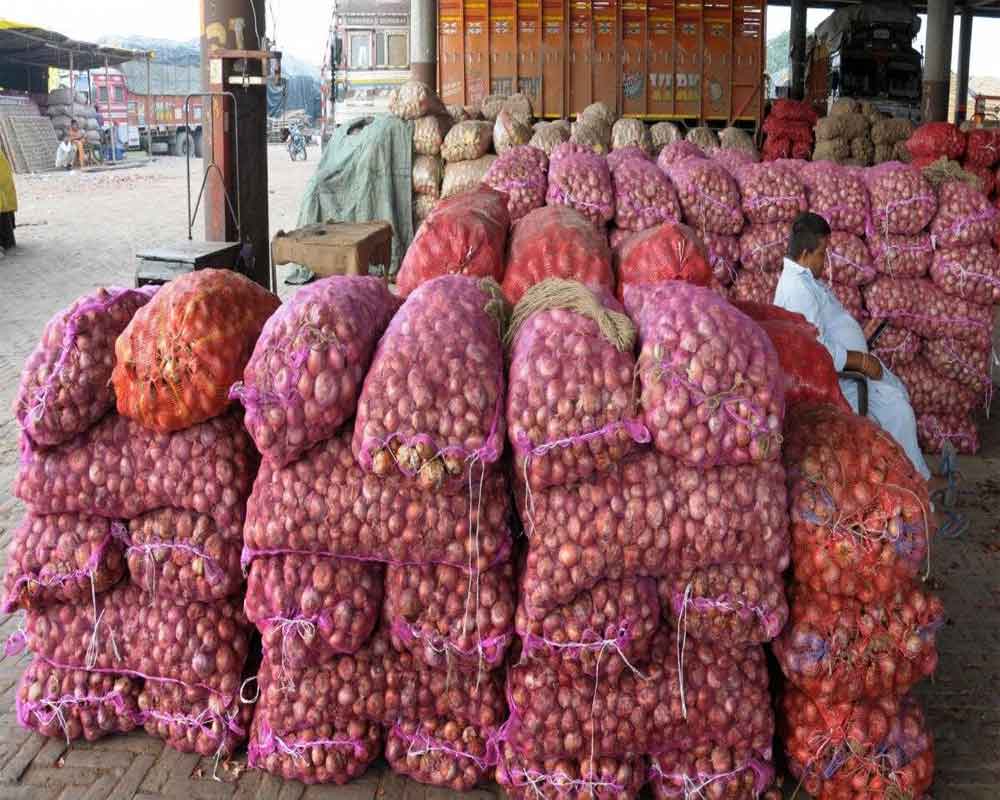 Government waives export taxes on Bangalore rose onions
NEW DELHI : The Finance Ministry exempted export of Bangalore rose onion from duty with immediate effect, subject to certain conditions, as per a notification issued on Friday.
If the exporter provides a certificate from the state horticulture commissioner certifying the item and quantity of Bangalore Rose Onion to be exported, the exemption from export duty on Bangalore Rose Onion may be granted.
A 40 per cent duty on export of all varieties of onions was imposed by the government in August. The move was taken to increase domestic availability and check price rise in local market.
As on date, the average price of onions in the country stood at Rs 33.53, data from Consumer Affairs Department showed.
Beating past records, the Centre has procured 2.50 lakh tons of onion for the buffer in 2022-23. However, despite the ample stock of onions in the country, a high proportion of bad quality onions due to a prolonged period of excessive summer heat this year has made good quality onions expensive.
At the same time onion exports jumped 64 per cent in volumes to hit a six year high at 25.25 lakh tonnes during 2022-23.