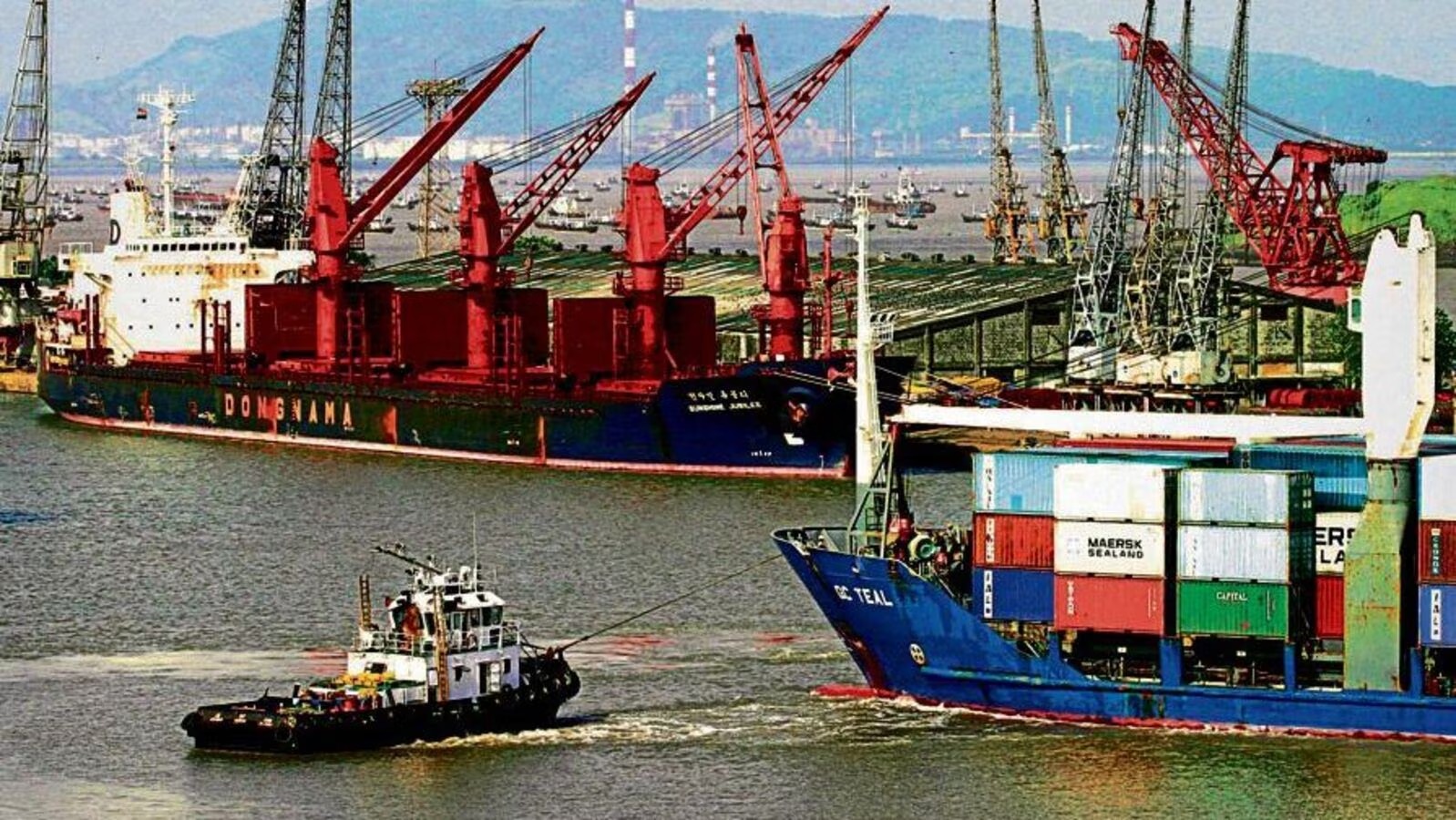 Govt crafts innovative scheme to boost Coastal Shipping
NEW DELHI : The government is weighing an innovative plan to promote coastal shipping by introducing integrated public-private-partnership (PPP) port projects at major ports by clubbing vessel acquisition with viability gap funding (VGF) support.
VGF is a one-time grant given by the Central government for supporting public-private-partnership (PPP) projects in infrastructure that are economically justified but fall short of financial viability. A project can secure as much as 20 percent of the capital costs as a viability gap grant from the Central government. The move follows a budgetary announcement from Finance Minister Smt Nirmala Sitharaman.
"Coastal Shipping will be promoted as the energy efficient and lower cost mode of transport both for passengers and freight, through PPP (Public-private-Partnership) mode with viability gap funding," Sitharaman said in her Budget speech to Parliament on 1 February.
With the idea to address the issues of high procurement cost of vessels and uncertainty of cargo for coastal movement, various models are being explored and the Ministry of Ports, Shipping, and Waterways has held stakeholder consultations with shipping lines, terminal operators, NITI Aayog and other ministries dealing with commodities like fertiliser and coal to develop the "most appropriate model" to implement the budgetary announcement.
"The innovative plan will utilise a brownfield project at major port for award through the PPP route, and the PPP concessionaire would be responsible for strengthening of the berths and procurement of equipment including deployment of vessels which would be dedicated only for coastal operations," Mr. Sushil Kumar Singh, Joint Secretary in the Ministry of Ports, Shipping and Waterways told.
"The Ministry is planning to shortlist a major port for the pilot project where a PPP concessionaire would be given an existing berth for development and operation. The port assets, including the ships, would be transferred back to the Port Authority after completion of the concession period," Singh said.
The Ministry reckons that due to the inherent volatility in demand for coastal shipping mode, chartering a ship by private entities exclusively for coastal trade may not work out due to lack of dedicated volumes/committed capacity compared to the more margin export-import (EXIM) trade.
"It is important to make it viable for the operator and the project is therefore being structured with viability gap funding support" Singh added.
Coastal and inland waterway transportation are considered energy efficient, eco-friendly and helps reduce logistics costs for domestic freight.
India's long and contiguous coastline spanning 7,500 km and extensive navigable inland waterways offers an excellent opportunity to tap an environmentally friendly water based modal transport, which can complement rail and road-based cargo movement.
Currently, coastal, and inland waterways contribute only about 6 percent of the country's freight modal mix, while adjacent developing economies, such as Bangladesh (16 percent) and Thailand (12 percent) have a higher share of water-based transport, highlighting the scope for improvement in India.
"Despite significantly lower costs, water transport accounts for about 6 percent of total freight movement in India in ton km terms," according to the Maritime India Vision 2030, a ten-year blueprint for India's maritime sector. "Industrial development has not fully utilized the structural advantages of efficient supply chains leveraging proximity to coast," it said.
The modal shift of cargo using coastal shipping is one of the four focus areas identified by the government to improve logistics efficiency and cost competitiveness for maritime logistics.
The Maritime India Vision 2030 says that private party engagement should be encouraged in operating roll-on, roll-off (Ro-Ro) and ferry services. Engagement of a private party facilitates synergies between it and the public entity. A PPP structure will augment the collective financial capability, operational capability, and risk-taking capability of both parties for effectively meeting project objectives.
Globally, private players have been involved in Ro-Ro terminal operations, fleet maintenance and operations. However, in India, private players could be engaged through operation and maintenance (O&M) or management-based contracts in the initial years, the Vision document said.
As compared to Ro-Ro services, potential for private investments is higher in ferry operations. In case of ferry, public authority sanctions the projects, but the development and operations are usually taken up by the private players. Countries like Belgium and the US follow this mode.
Improvement of water-based transport share would lead to lowering of logistics costs for end-user industries as water-based transport is inherently cheaper than rail and road modes.
It offers other indirect economic benefits such as reduced air and noise pollution and reduced rate of accidents.
However, development of water-based transport would require development of effective multimodal solutions as first mile/last mile connectivity, lead times and costs become important factors for ensuring a shift from door-to-door services provided by road and rail-road modes.
Thus, an integrated approach to development is required to design the most cost-effective and hassle-free logistics solutions for end-user industries.
The Ministry of Ports, Shipping and Waterways has undertaken several initiatives in the last few years to facilitate coastal shipping such as incentivizing construction of dedicated coastal berths, reducing port tariffs for coastal cargo, provisioning green-channel clearance of coastal cargo and prioritizing berthing of coastal vessels.
The cabotage rules were also eased for a few commodities to increase vessel availability. These measures have led to a double-digit growth in coastal shipping movement.
However, the vast potential for coastal shipping is yet to be fully realized, and a more focused approach is required to realize this potential, the Maritime India Vision 2020 added.