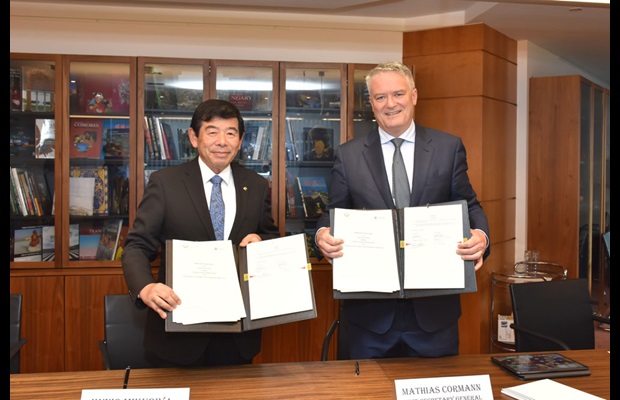 Strengthened cooperation between WCO and OECD : An updated Memorandum of Understanding signed
BRUSSELS : The World Customs Organization (WCO), represented by its Secretary General, Dr. Kunio Mikuriya, and the Organisation for Economic Co-operation and Development (OECD), represented by its Secretary General Mr. Mathias Cormann, signed an updated Memorandum of Understanding (MoU) to enhance their collaboration.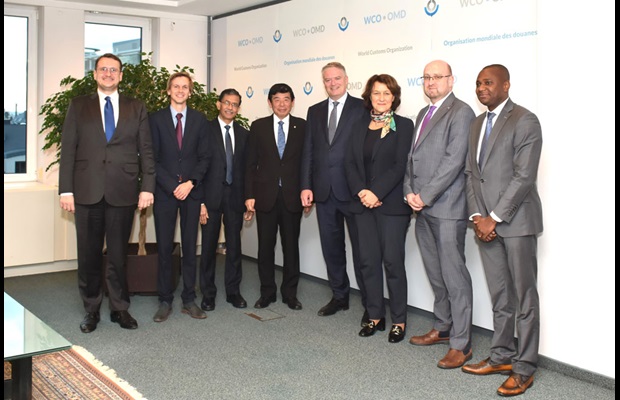 At the signing, WCO Secretary General Dr. Kunio Mikuriya remarked, "In an ever-evolving global landscape, it is paramount for organizations like the WCO and OECD to collaborate even more closely. This updated Memorandum of Understanding signifies our unwavering commitment to enhance Customs administrations effectiveness and tackle challenges like illicit trade and commercial fraud. Together, we are paving the way for a safer and more prosperous global economy."
The OECD is an international organisation dedicated to formulating and implementing better policies for better lives, and the World Customs Organization (WCO) stands as an independent intergovernmental body aiming to boost the effectiveness and proficiency of Customs administrations.
Historically, on 19 April 2016, these two entities initiated their collaboration through an MoU. The primary objective was to gain deeper insights into the socioeconomic impacts of illicit trade and public revenues, and to propose measures that strengthen the relevant regulatory and public governance frameworks.
The recent revision in the MoU reflects the expanded areas of cooperation since 2016. The latest MoU broadens its scope to guarantee sustained partnership between the two organizations.
Under this agreement, the collaboration will cover several key areas. These include customs-tax collaboration, including matters of Customs Valuation and Transfer Pricing. Further, the partnership aims to enhance communication and collaborative endeavours on areas of mutual interest, such as sustainable trade, as well as addressing various forms of illicit trade, commercial fraud and corruption.
Moreover, the updated MoU addresses illicit trade and commercial fraud, including the trafficking of counterfeit goods, minerals and other restricted or prohibited commodities. Other areas covered are money laundering, financial crimes; and fraud related to Origin, Classification and Valuation.
A significant inclusion in the MoU pertains to the exchange of datasets and statistics, notably for the analyses and publications of the WCO and OECD. The WCO datasets may be circulated in accordance with the WCO's Customs Enforcement Network ("CEN") Policy.