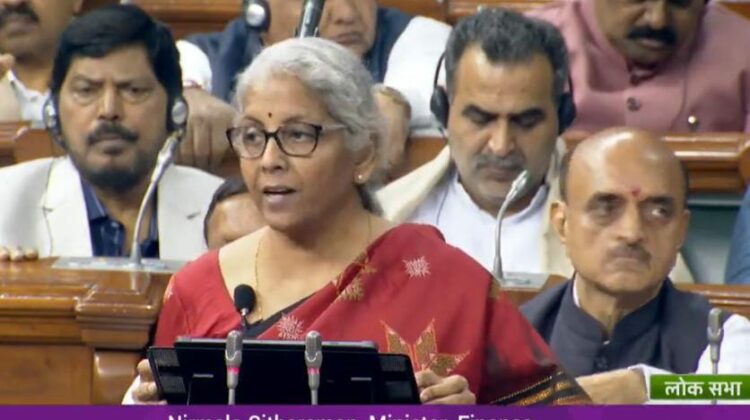 Govt increases duty refunds to exporters despite of approaching global recession
NEW DELHI : The Budget has increased the duty refunds to exporters, amid a looming global recession.The allocation under Remission of Duties and Taxes on Export Products (RoDTEP) scheme has been raised 10 per cent to Rs 15,069 crore in the next financial year from Rs 13,699 crore in 2022-23.
Finance Minister Smt Nirmala Sitharaman has also hiked the Rebate of State and Central Taxes and Levies (RoSCTL) — a similar scheme for garments and made-ups — by 12 per cent to Rs 8,405 crore from Rs 7,461 crore. Both the schemes aim to refund exporters the embedded non-creditable central, state and local levies paid on inputs.
In RoDTEP, the increase is mainly on account of acknowledged "anomalies" in 432 products disovered recently.
Under the scheme, exporters used to get refunds in the range of 0.3 per cent to 4.3 per cent of the freight-on-board value of exports.
The commerce ministry has expanded the scope of RoDTEP by including sectors such as steel, pharmaceuticals and chemicals from December 15. The scheme will be reviewed in September: to gauge any calibration in the RoDTEP benefits is warranted to keep the offtake within the budgeted amount for FY24, officials said.
The budget has also increased the allocation for the interest equalisation scheme by nearly a fourth to Rs 2,932 crore in 2023-24 from Rs 2,376 crore in 2022-23. The scheme provides subsidies for pre- and post-shipment export credit and mostly covers labour-intensive sectors.
The budget has also increased the funds under the market access initiative (MAI) to Rs 200 crore in 2023-24 from Rs 160 crore in 2022-23.
A. Sakthivel, President, Federation of Indian Export Organisations (Fieo), said the allocation under MAI may not be adequate. A greater allocation will ensure more exporters can participate in global trade shows, which need to be exploited more intensively.
"A planned scheme for aggressive overseas marketing may be notified with a sizeable corpus to encourage exporters to showcase globally."
Merchandise exports shrank 12.2 per cent in December from a year ago, the second contraction in three months because of a slowdown in demand in the wake of aggressive rate hikes by major central banks.
Most forecasts have indicated that 2023 will be tough on trade as large global economies are slowing down.