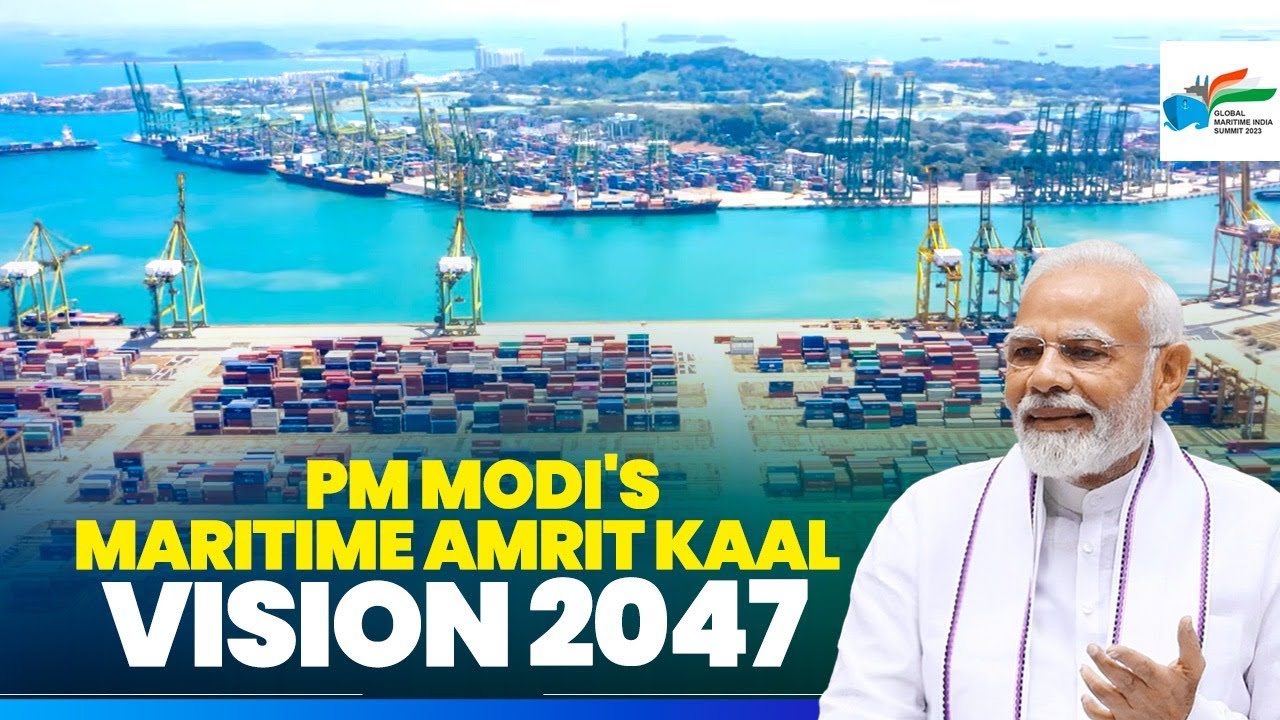 Govt's vision document proposes preventing any company getting dominant market share in ports
MUMBAI : The government's Maritime India Vision 2047 has suggested restricting mergers and acquisitions that lead to a particular group of companies getting dominant position in the port sector even as it has set the target to develop next generation ports and increase the port handling capacity by 400%.
The vision document was released at the Global Maritime India Summit 2023 in Mumbai. The suggestion to prevent dominant position in the sector comes at a time when opposition parties are alleging attempts by some players to have an upper hand in a sector where private sector investment will be huge.
The vision document said, "It is suggested to explore the possibility to stipulate a condition to restrict merger/ acquisition which leads to beyond 50% of the market share in the port sector by a particular group of company or enterprise."
It has set the timeline for holding meetings with all the state maritime boards (SMBs) to discuss all aspects of the issue and subsequently the SMBs will be asked to issue guidelines or directives to present merger and acquisition beyond the prescribed limit. The vision document said the Competition Commission of India (CCI) would oversee any deals which could breach competition laws.
The document has also proposed that port tariffs should not be less than the operating cost per tonne of the asset. Sources said this will ensure that ports run by private players don't adopt predatory pricing, which impacts the business of ports owned by the central government.
Presently, the tariff or pricing of the major ports (owned by the central government) and the PPP concessionaire is hosted on the website of respective ports. But there is no such transparency as regards tariff and pricing levied by non-major ports and the PPP concessionaire operating under the nonmajor ports under the SMB and the state government.
"There can be a directive that all the non-major ports including the PPP concessionaire in non-major ports to host the updated tariff on their website to have transparency and ease of trade," the document said.