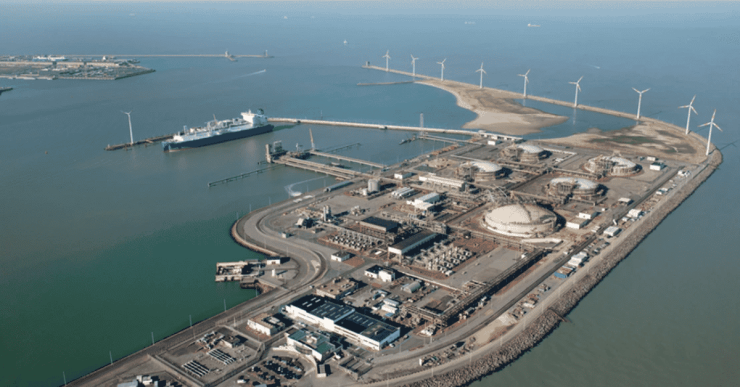 Green hydrogen hub development at ports seeing good response: Sonowal
NEW DELHI : The government's ambition to create Green hydrogen hubs at Major Indian Ports has received encouraging response, with V.O. Chidambaranar Port in Tamil Nadu and Deendayal Port in Kandla, Gujarat, are expected to see major investments.
On Friday, a mid-term review meeting by the Ministry of Ports, Shipping and Waterways on associated infrastructure projects under the ministry and subordinate organizations' ambit, was undertaken.
"The development of green ports, green shipping, green park, all these kinds of issues have been taken up today…again for the hydrogen park, we are proceeding with Kandla port in Gujarat," said Minister for Ports, Shipping and Waterways Shri Sarbananda Sonowal in a press briefing on Friday.
As per the outcome from the mid-term review, Deendayal Port Authority in Kandla is setting up green hydrogen hubs in which the port has received responses from 13 prospective developers against global Expression of Interest. A total of more than 7 MMTPA (Million Metric Tonne Per Annum) capacity green Ammonia production has been offered by prospective developers.
Earlier in the month, Europe's largest generator of renewable energy, Statkraft entered into a Memorandum of Understanding (MoU) with Deendayal Port Authority for production of green hydrogen at the port.
On the other hand, V O Chidambaranar Port Authority in Tamil Nadu has earmarked 500 acres of land for green hydrogen hub and has signed a MoU with NTPC Green Energy Ltd for installation of Green Hydrogen/ Derivative Production Facility.
Additionally, proposal for grant for developing the common infrastructure to support the green hydrogen projects have been submitted to the Ministry of New and Renewable Energy.
In the recently held Global Maritime India Summit, MoUs worth more than Rs. 10 lakh crores have been signed, wherein MoUs related to green initiatives were worth Rs. 3.8 lakh crores.