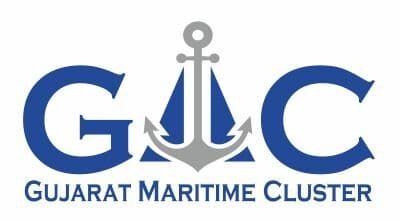 Gujarat Maritime Cluster aims to develop a Marine Insurance Ecosystem in Gujarat
GANDHINAGAR : Gujarat Maritime Cluster had organized a webinar on June 25, 2021, as a part of its Gujarat Maritime Cluster webinar series, to discuss about the prospects of setting up an ecosystem of marine insurers and re insurers within the Gujarat Maritime Cluster coming up at GIFT City.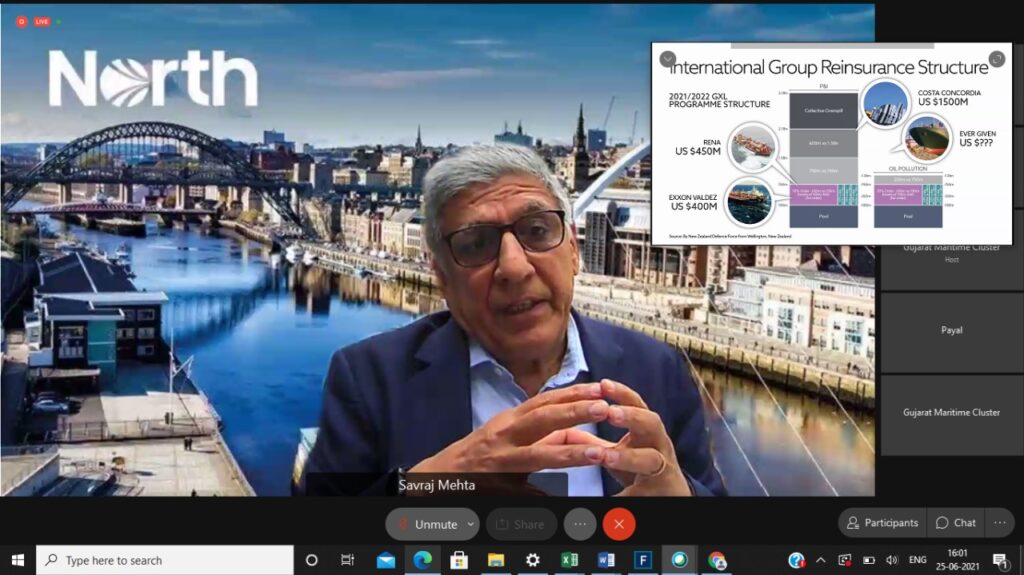 The webinar was addresses by distinguished speakers – Shri Anil Devli, CEO, Indian National Shipowners' Association (INSA), and Capt. Savraj Mehta, Chief Commercial Officer, North Group, The North of England P&I Association Ltd.
The development of Gujarat Maritime Cluster by Gujarat Maritime Board, through its subsidiary company Gujarat Ports Infrastructure and Development Co. Ltd (GPIDCL), is envisaged with the impressive presence of the leading ship owners, ship operators & charterers, ship managers, port operators, maritime consultants, ship recyclers, clearing & forwarding Agents, key regulatory bodies, etc. Sensing the gap between demand and supply of certain key maritime support services. The Gujarat Maritime Cluster is also focusing on creating a sound base of specialised service providers engaged in the field of Marine Insurance, Marine Law, Ship Finance, etc.
Presently, only ~8% of the India's seaborne trade is being carried out by the Indian fleet, with the remainder of the trade being handled by the foreign vessels. The growth of Indian tonnage will be instrumental for country to emerge as a marine insurance hub.
Gujarat Maritime Cluster intends to address the regulatory & taxation disparities between India and other leading maritime centres, enabling creation of a level playing field for nation's maritime & shipping businesses. The inclusion of ship leasing as a permissible activity in IFSC as well as Gujarat Maritime Cluster's current attempts to rescind the payment of 'withholding tax' on payment of charter hire for the cluster members, could pave a new chapter in bringing the ship operating & chartering services, and subsequently ship owning and management, from overseas maritime hubs to India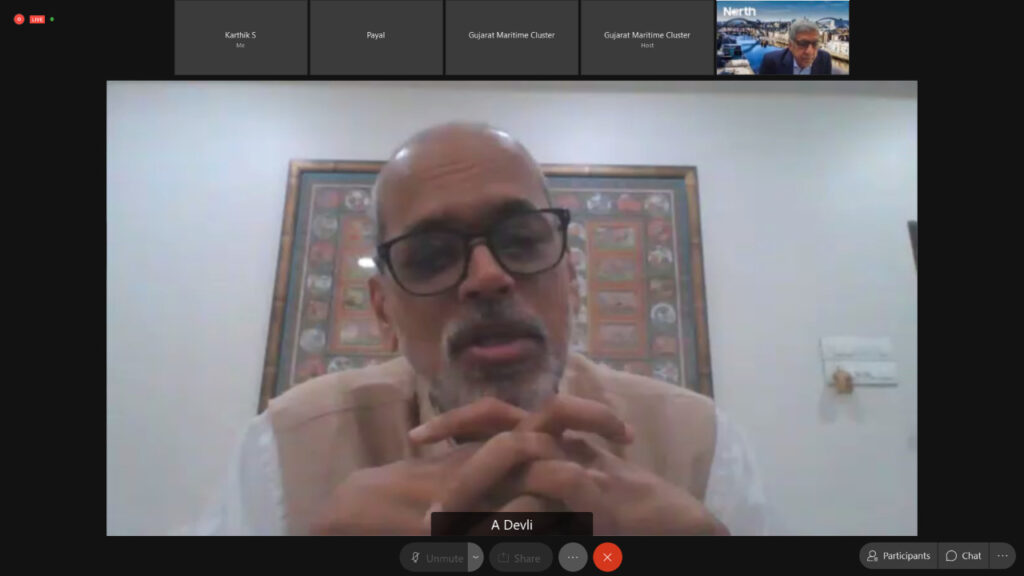 .
"With the growth of trade and tonnage envisaged in India, it is imperative that our country not only has marine insurance / reinsurance capacity for its own increasing needs, but also be able to provide this service to other countries to gradually become a front runner in this domain", said Mr. Anil Devli, CEO, INSA. "It is fitting that Gujarat – the front runner maritime state in the country, takes a lead in filling the void in marine insurance ecosystem in our country. There is a strong merit in setting up the marine insurance ecosystem within the Gujarat Maritime Cluster (a strategic initiative by the maritime brand of India, Gujarat Maritime Board) in GIFT IFSC, by imbibing best practices from the leading maritime centres", added Mr. Devli.
The liberalised regulatory regime provided by the International Financial Services Centre Authority (IFSCA) – with special carve out for IRDAI, shall facilitate Ease of Doing Business as well as competitive infrastructure for the marine insurers / re-insurers intended in the Gujarat Maritime Cluster, in addition to the various fiscal incentives in the form of exemptions and concessions (entailed with IFSC business platform at GIFT City).
"India will need to focus on the infrastructure requirements in terms of reinsurance arrangements, customer service, support teams, regulatory compliances, diversified portfolio (in terms of ownership & types of ships), knowledge database and expertise (including claim settlement on international timescales) to build its reinsurance capacity", said Capt. Savraj Mehta, Chief Commercial Officer, North Group, The North of England P&I Association Ltd. "Subsequently, India will need to build a roadmap to develop capacity for free reserves for P&I Insurance", added Capt. Mehta.
The webinar witnessed participation from over 100 prominent players of the maritime and insurance fraternity as well as from the wider industrial base in India and abroad.
Source : GMB