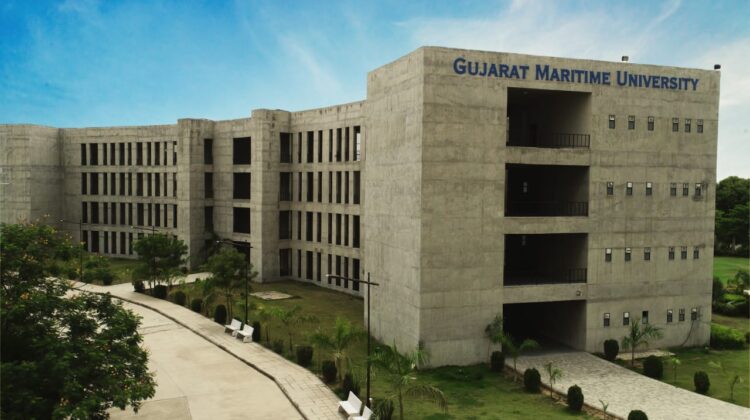 Gujarat Maritime University launches its first ever Executive Development Programme in collaboration with Erasmus University and STC International

Gujarat Maritime University, promoted by the Government of Gujarat and Gujarat Maritime Board, has launched the first Executive Development Programme – Insights in Maritime, Ports and Logistics- A Global Perspective which shall be commencing from 1 March 2021. The programme is being offered in online mode and is in collaboration with Erasmus UPT and STC International based out of the Netherlands. The programme is designed and will be delivered by Erasmus UPT and STC International of GMU which are leading institutes in maritime education and training. The programme is endorsed by the Port of Rotterdam and the Gujarat Maritime Board.

The course would offer the participants invaluable insights covering all aspects of the Maritime, Ports and Logistics ecosystems in the Indian and Global contexts. Spread across 3 weeks (2 half day online sessions every week) the programme would commence on March 1, 2021 and would be delivered by the expert faculty representing global partners. The sessions would be held between 3:00 PM to 6:00 PM IST for the convenience of the attendees and to ensure minimal disruptions to routine activities. The fees for the programme would be INR 65,000/- plus applicable taxes per participant. Additional details of the programme may be accessed on www.gmu.edu.in

These sessions will be ideal for junior and mid-level management professionals who seek to enhance their acumen on intricacies related to the maritime ecosystem from a global perspective. The programme is designed to elucidate a myriad of concepts related to related to shipping, ports and transport and would help professionals in maritime, shipping, logistics, transport, ports and allied areas to upskill themselves. The programme would provide valuable insights from veteran international instructors who regularly train professionals worldwide to excel and overcome the dynamic set of challenges in the maritime sector. The programme would involve engaging sessions, case studies and serious gaming sessions to provide a mix of hands-on and conceptual learning. Upon completion of the course, the participants shall receive joint certification from Gujarat Maritime University and the global partners.
Gujarat Maritime University is keen on providing the maritime professionals in India quality learning of global standards through Executive Development Programmes and Certificate Courses. In the near future, these will be held at the Gujarat Maritime University campus which would offer the attendees the opportunity to better connect with like-minded professionals and form useful professional networks.