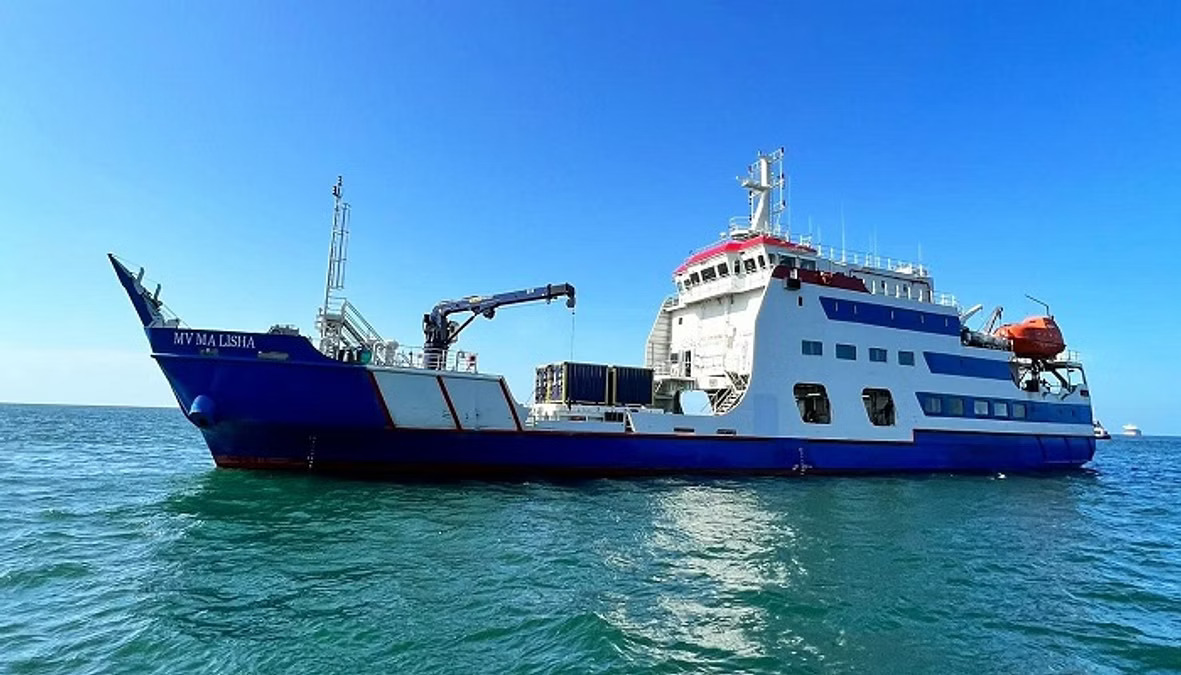 Guyanese Captain and crew bringing Indian ferry to Guyana
KOLKATA : The MV MA Lisha is set to arrive in Guyana by this weekend, after setting sail from Kolkata to Chennai, and then making its way through the Atlantic Ocean to Trinidad, on April 2nd, 2023.
On April 3rd 2023 the vessel was offloaded from the MV Sun Rise at the Port of Chaguaramas, as it prepares to sail to Guyana, a release from the Ministry of Home Affairs said.
Onboard the vessel to guide it home is a 14-member Guyanese crew led by Captain Courtney McDonald, veteran Guyanese Captain and Director of Maritime Safety at the Maritime Administration Department. The Guyanese Crew is supplemented by three crew members from Garden Reach Shipbuilders and Engineers Limited, and two technicians from MACORP.
Juan Edghill, Minister of Public Works, has expressed his delight in the impending arrival, reiterating Government's pursuit of transforming and improving the country's transport infrastructure, especially for the hinterland regions.
"This new North-West bound ferry which has the capacity to accommodate up to 276 passengers, along with 18 crew members, can also carry 14 sedan-type vehicles and two trucks. It is ideal for this route and we are especially happy to bear witness to the improvements that this will bring to the lives of residents, who will now be able to travel more freely, frequently, and comfortably."
"The economic gains for local businesses are also expected to be many, as persons shipping produce in and out of region one will now have access to a cold and cool room storage, thereby reducing spoilage. The vessel can also accommodate up to 250 tonns of cargo," Edghill has stated.
The MV MA Lisha has a front loading/ offloading ramp which can accommodate easy loading and discharging of cargo at ports she will call on. The vessel also has side boarding capacity, the release said.
A total of 19 Navigational, Mechanical and Auxiliary Staff of the Transport and Harbours Department were trained in India during last year and earlier this year, to operate the new ferry vessel.